Groundation | Q-Factory, Amsterdam | 09-03-2022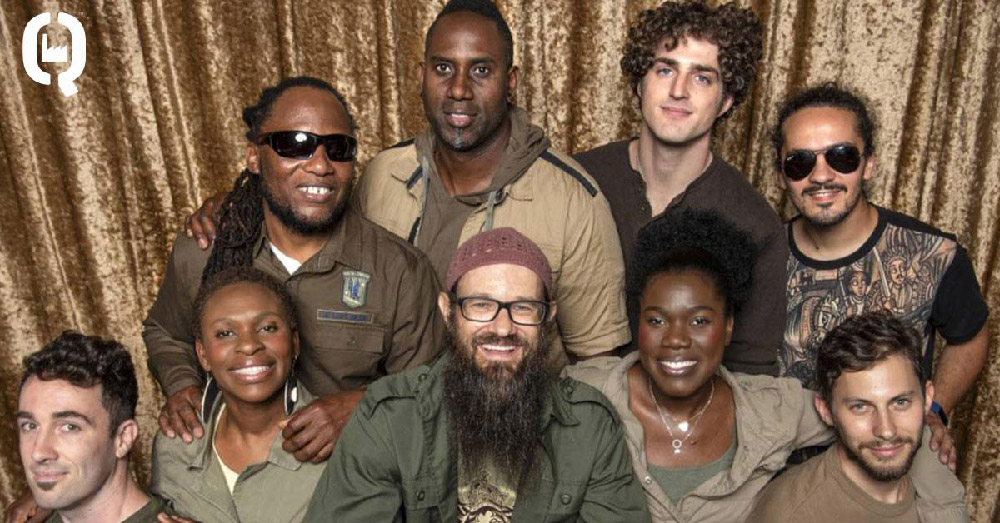 ​De Amerikaanse reggaeband Groundation komt naar de Q-Factory in Amsterdam! Wooensdag 9 maart presenteren zij hun gloednieuwe album met de titel 'One Rock'. De band combineert al twintig jaar reggae met jazz en dub. De negenkoppige band kende in zijn bestaan vele bezettingswisselingen. Harrison Stafford staat als oprichters nog steeds voorop als de muzikale en spirituele leider van Groundation. De term 'Groundation' komt van 'Grounation Day', een belangrijke feestdag binnen de Rastafaricultuur. De grootste invloed van de band is ongetwijfeld Bob Marley. De manier waarop vocalist Harrison Stafford zingt, doet denken aan Marley.​​ Op plaat zijn ze al goed, maar live komt de band pas echt tot zijn recht, mede dankzij de virtuoze solo's en improvisaties
.
 Verwacht vanavond klassiekers als 'Picture On The Wall​', 'Weak Heart​' en 'Seventh Seal​', en natuurlijk nummers van het gloednieuwe album The Next Generation!
Op dit nu al legendarische album staan samenwerkingen met o
.
a. The Congos, The Abyssinians en Israel Vibration. Harrison Stafford (leadzanger) was de afgelopen maanden meerdere malen met de reggae iconen te zien op social media. Groundation staat bekend om zijn spirituele en meeslepende muziek. Inmiddels toert de band onder de naam Groundation: The next generation. In 2022 zal de band een grootse tour lanceren om dit album te lanceren.