Turn it Dub: IonYouth Soundsystem (BE) | JOC, Lommel | 20-11-2021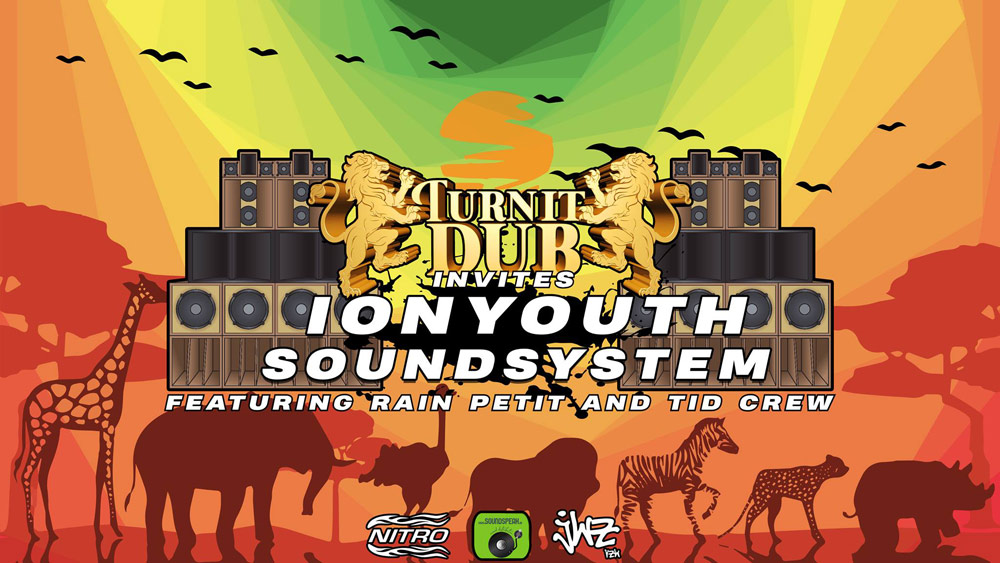 We're finally back with this one 
Some of you might reminder this session that would be on the night when the lockdown started. It took almost 2 years but we can almost be free again 
𝑳𝒊𝒏𝒆 𝒖𝒑
 Ionyouth Soundsystem
In the summer of '99 Ionyouth did their first soundsystem session inna Bree city. What started as a live band is now one of the longest running soundsystems in Belgium. Out of their crew other sounds like Blakkahill and Jahmbassador were born. For more as 2 decades they've been spreading the message of Jah! With dances at Belgium's top-tier Reggae festivals like Reggae Geel, Dour & Irie Vibes. For this session they will dig deep in their record boxes. So expect a selection of rootsreggae and heavy Dub records that will make you skank all night.
 Rain Petit (NL)
Rain Petit plays a selection of Roots Rock Reggae with a hint of bass music like Grime, Dubstep and Jungle. Born in Stramproy, just across the border but moved to Amsterdam 2 years ago. His unique mixing style brought him to the most iconic A'dam venues and like the Melkweg, Paradiso, Sexyland & OT301. Now he will play for the first time in Belgium and with a new EP coming we can expect an early preview of it at Turn It Dub.
 Turn It Dub crew
9 years ago Nga-Nga heard the vocals of Roots and heavy bass lines from Dub the first time inna well known forest of Geel. 2 years later he introduced his schoolfriend, and together they were visiting 'dubkes' more frequently. After countless journeys by train, and inspired by the old-school tradition. They began a session in their home area when the opportunity came. Now, 4 years of TID and collecting records later they're ready to showcase some of their latest finds.
𝑻𝒊𝒄𝒌𝒆𝒕𝒔
Online presale: available now.
♫ Early Dub Lova: €6*
♫ Dub Lova: €7,50*
*All our ticket prices are incl. service fee, no hidden costs 
Doorsale: if not sold out.
𝑰𝒏𝒇𝒐𝒓𝒎𝒂𝒕𝒊𝒐𝒏
Covid Safe Ticket is not required
+16
Free toilets
Free fruits
Free parking
Cosy capacity
In and out allowed
LGBTQ+ friendly
Zero tolerance policy
No smoking inside
Outdoor terrace
Don't drink and drive
Strictly positive vibrations and one love