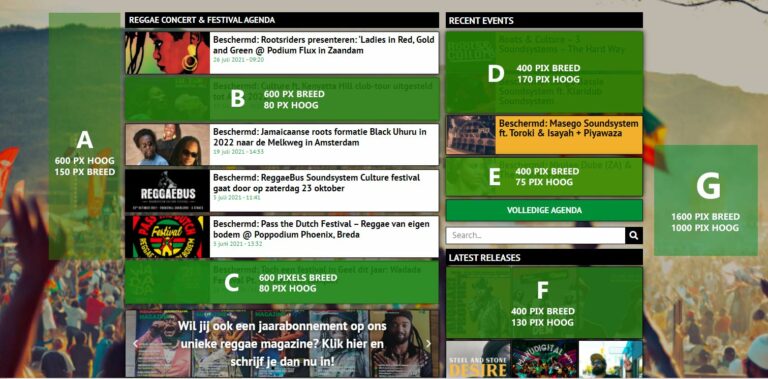 Want to reach a specific niche or target audience? Want to promote your offline/online event, release, reggae festival or Soundsystem session? Then it's time to think about advertising on this Reggae-Agenda website or in one of the beautiful ReggaeZine editions!
Ask us about all the possibilities in advertising on our webpage and/or in our ReggaeZine. We offer different packages with honest pricing, from a small banner on our website to a page-filling ad on the backside of our magazine. Naturally we supply you with viewers-statistics, are more then willing to brainstorm and adjust to your wishes. We believe in a professional longterm collaboration. Above you will find the different option for this website.
Please send an email to advertising@reggea-agenda.nl . We will then send you our detailed Promotional Possibilities 2021, in which you will find all options and prices.