Reggae agenda advertisement
Want to reach a specific niche or target audience? Want to promote your offline/online event, release, reggae festival or Soundsystem session? Then it's time to think about advertising on this Reggae-Agenda website or in one of the beautiful ReggaeZine editions! Ask us about the possibilties in advertising on our website and/or in our printed ReggaeZine. Your banner will be visible on all of our pages (Desktop & Mobile)! Mobile banner examples are shows on the bottom of this page. We offer honest pricing and are more than willing to brainstorm and adjust to your wishes. Fore more information send an e-mail to advertising@reggae-agenda.nl
Our website is currently reaching 24.000 unique pageviews per month. This is expected to increase significantly in the coming months when the festivals and Stages start announcing artists after the COVID Pandemic.
Banners Desktop Frontpage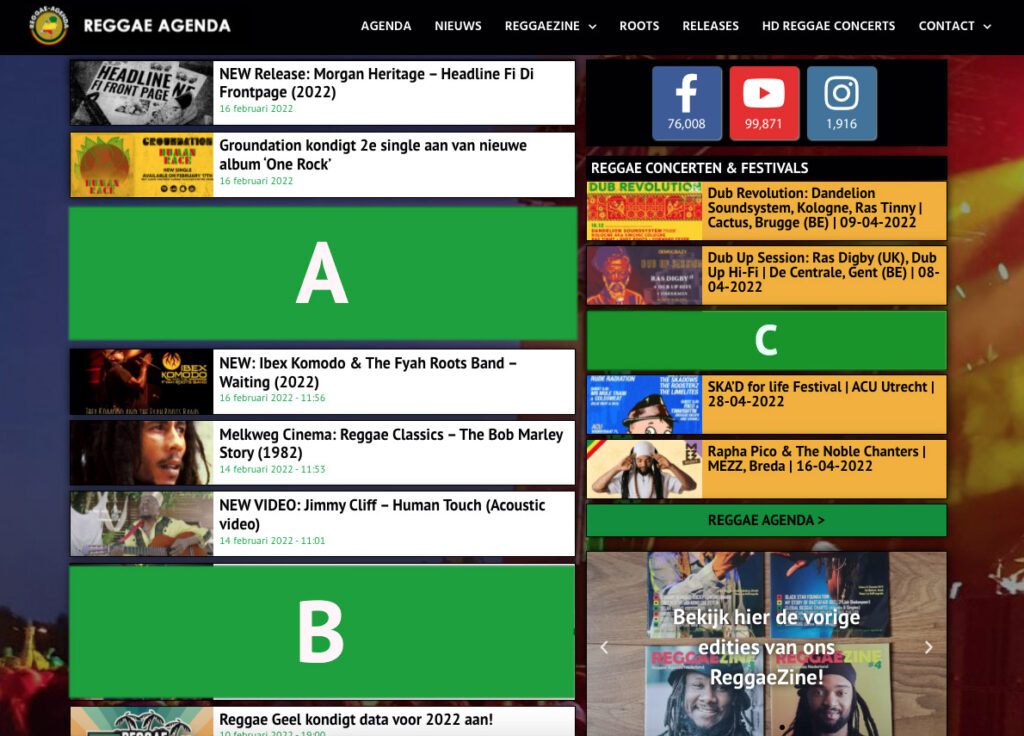 Banners Desktop NEWS ITEM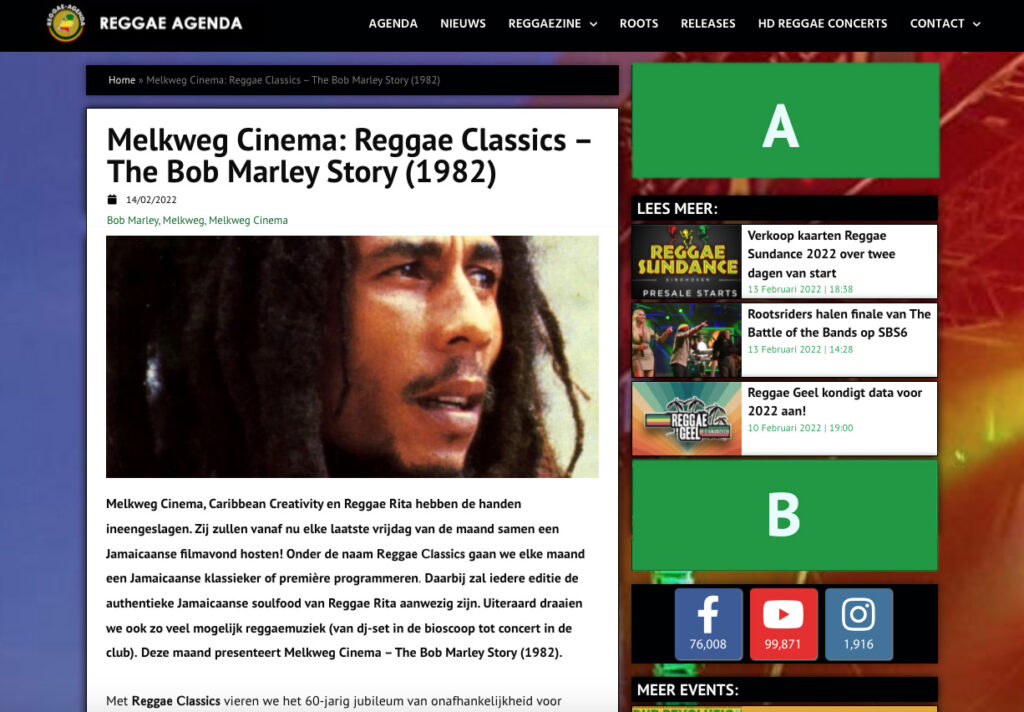 We offer different packages with honest pricing, from a small banner on our website to a page-filling ad on the backside of our magazine. Naturally we supply you with viewers-statistics, are more then willing to brainstorm and adjust to your wishes. We believe in a professional longterm collaboration. Above you will find the different options for this website. 
Please send an email to advertising@reggea-agenda.nl . We will then send you our detailed Promotional Possibilities 2022, in which you will find all options and prices.