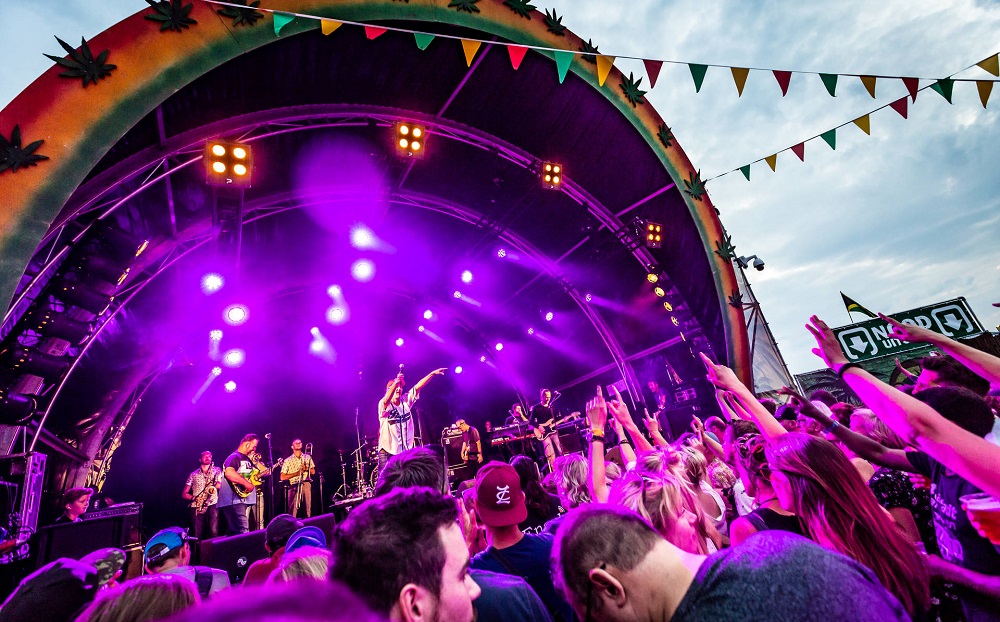 LICHTENVOORDE – Donovan Kingjay & The Rootz Lions zullen optreden op de Reggaeweide tijdens de Zwarte Cross. Ook dit jaar is er weer een aparte reggaeweide gecreëerd. Reggae is het genre dat bekend staat om zijn legendarische vocalisten en de in Londen geboren Donovan hoort daar zeker bij. Zijn warme stemgeluid doet denken aan Luciano en Dennis Brown en dat is niet verwonderlijk want dit zijn zijn muzikale helden, zijn grote voorbeelden. In de UK doet hij veel shows met DJ's maar speciaal voor de Zwarte Cross komt hij naar Nederland voor een show met band.
Zijn naam zal bij het grote publiek niet onmiddellijk allerlei bellen laten rinkelen, maar wanneer datzelfde publiek eenmaal kennis heeft gemaakt met zijn stem zullen ze Donovan Kingjay niet snel vergeten. Dus wil je op de Cross dit jaar een goeie muzikale ontdekking doen, kom dan luisteren en kijken naar Donovan Kingjay & The Rootz Lions!
Plankgas chillen doe je in de 'Reggaeweide'! Topacts uit binnen- en buitenland zijn elk jaar weer van de partij om een exotisch strandfeest op de Zwarte Cross te verzorgen. De geur van 'Achterhoekse Happy' zal zelfs de meest agressieve anti-roker nog doen glimlachen, want alle bezoekers hier komen samen met maar één gedachte: Zwarte Cross United, One Love!