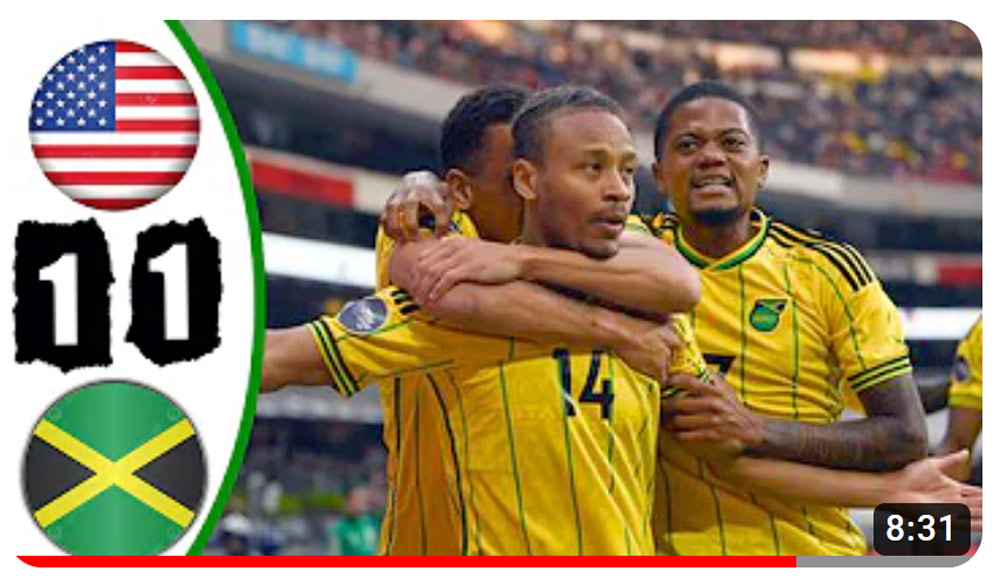 In an exhilarating clash Jamaica and the United States faced off in a highly anticipated CONCACAF Gold Cup match. The encounter delivered ninety minutes of football filled with excitement. Also action, and strategic maneuvers, ultimately resulting in a thrilling draw that saw both teams earn a point.
Right from the kick-off, it was evident that both teams were determined to secure victory. Jamaica, known for their quick and technically skilled players, showcased a formidable defense. The United States, with their physical prowess and tactical discipline, sought openings in the Jamaican defense.
United States dominated possession and created several dangerous opportunities. With excellent passes and combinations, the Americans managed to put the Jamaican defense under pressure. However, the Jamaican goalkeeper stood firm, making impressive saves to keep his goal intact. On the other end of the field, Jamaica demonstrated their mettle as a formidable opponent, creating dangerous counterattacks, but lacking precision in their finishing.
Second half
Both teams gave their all in the remaining playing time, but were unable to find the winning goal. The defenses of both Jamaica and the United States proved resolute, withstanding the opponent's attacks. With this draw, both Jamaica and the United States remain in contention for the next round of the Gold Cup. The tournament promises to be an exciting journe. Both teams are determined to progress further and vie for the prestigious Gold Cup trophy.