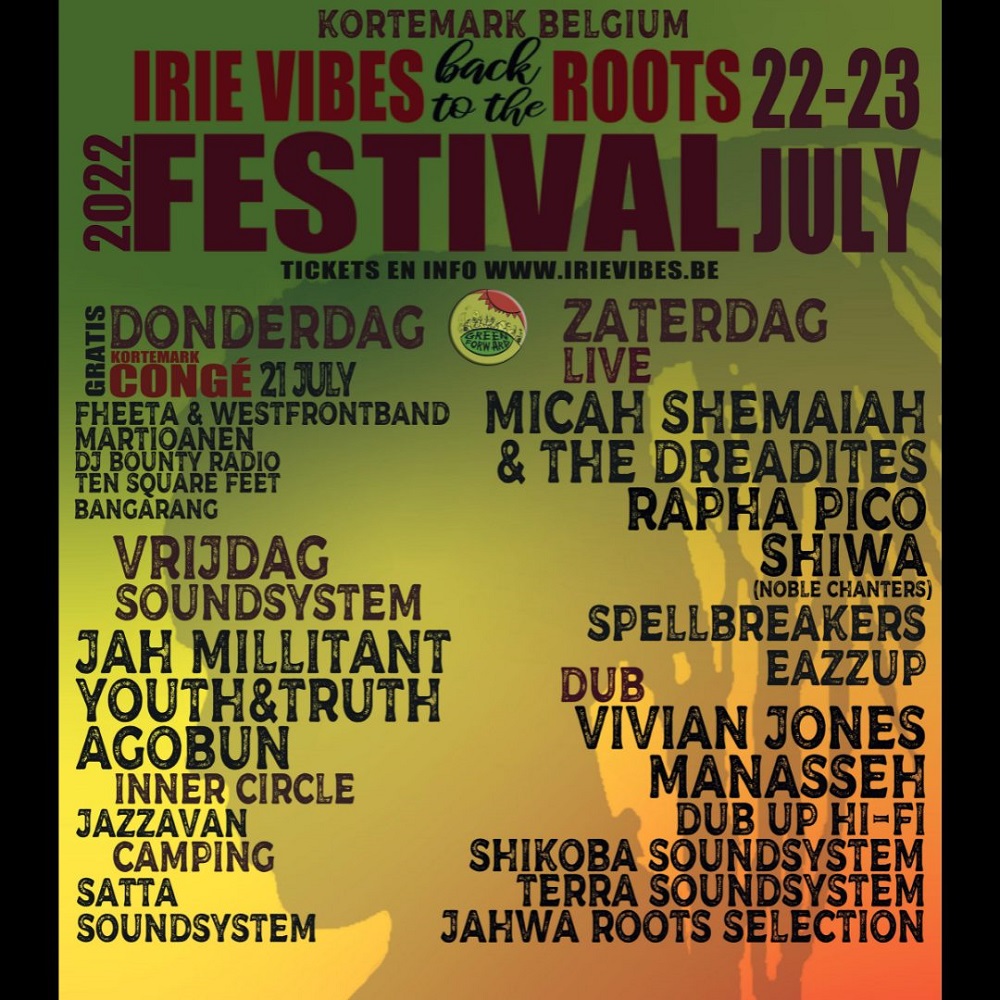 Irie Vibes Roots Festival presents the full line up for the upcoming edition. On Friday Youth & Truth, Agobun and Jah Millitant will play on the Soundsystem. On saturday Micah Shemaiah & The Dreadites, Rapha Pico, Shiwa & The Noble Chanters, Spellbreakers and Eazzup will perform on the Mainstage. Shikoba soundsystem and Terra Soundsystem will run the dubcorner on saturday. Reggae Legend Vivian Jones will be on the Mic on saturday.
Irie Vibes is sticking to its roots once again. We heard your voices! Our roots are truly the best way to build up this community. Therefor, Irie Vibes Roots Festival 2022 will once a again be a "Back to the roots" edition. Keep it simple, keep it irie. We invite you to join us and many others at the festival, where the mind and body come together in a beautiful feast of colours, sounds, and spiritual bonding.
Irie Vibes has always been about family. Through coming together, sharing experiences and enjoying our mutual love for Reggae & Dub, a strong bond is inevitable. Year after year, this bond becomes stronger, more powerful, and more united. True I-nity! We rely on the good hearts of our volunteers to build up the festival every year. Besides our crew, we are always looking for volunteers to help us out. Are you interested in becoming a volunteer?