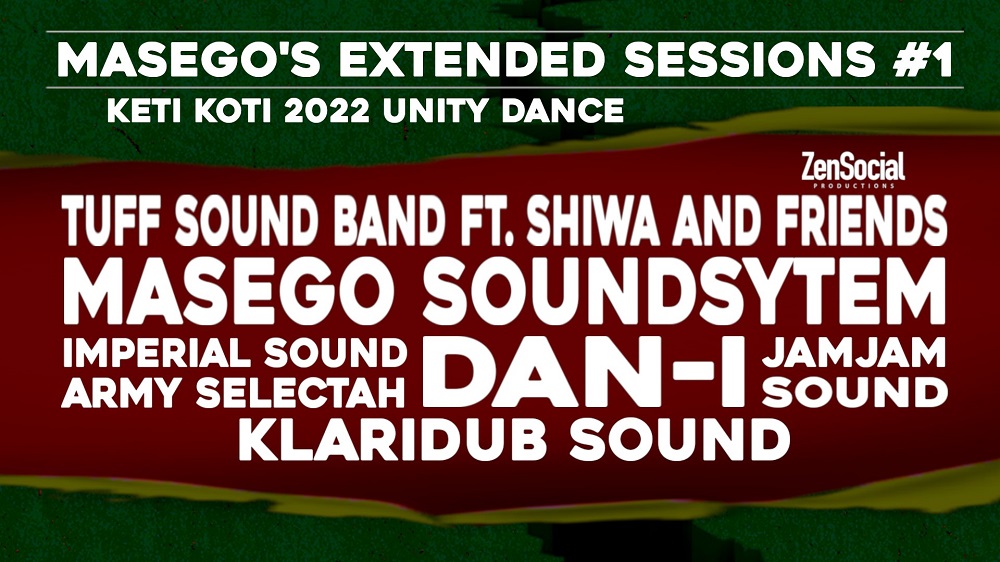 The 2nd of July we proudly present Masego's EXTENDED SESSION #1. In a new collaboration with Masego Soundsystem, WORM and ZenSocial Productions, we bring you a 10 hour during event with band, soundsystem, different chanters, selectors and good food. With great national and international artists we make a stand for equality and justice during this Keti Koti unity dance!
We'll kick off with the Tuff Sound Band ft. Shiwa and friends. Former member of the famous Rootsriders band Shiwa is considered one of the new promising artists of the European reggae scene. Supported by the Tuff Sound Band and different chanters, Shiwa brings his eclectic style full of power and positivity. DJ during the evening is JamJam sound from The Haque.
Just before midnight Masego will plug in the soundsystem for Klaridub sound to take over the musical journey. The Arnhem based crew will bring some of the finest roots and rootssteppers that will definitely make your feet moving.
Last but not least! We are very excited to welcome our bredda Dan-I again, the Italian selectah of the famous Imperial Sound Army soundsystem. Four years ago Dan-I really killed WORM with his unbelievable dubplates and timeless Imperial productions. That brixton style meeting we had simply inspired us so much that we thought it's definitely time for Dan-I to come back. No doubt he will mash up the dance again!
Doors open: 20.00 hr – end: 6.00 hr.
Evening + night ticket: 15 euro
Night ticket (from 23.30): 12 euro
Run come dance, come early.

One love,
Masego Soundsystem