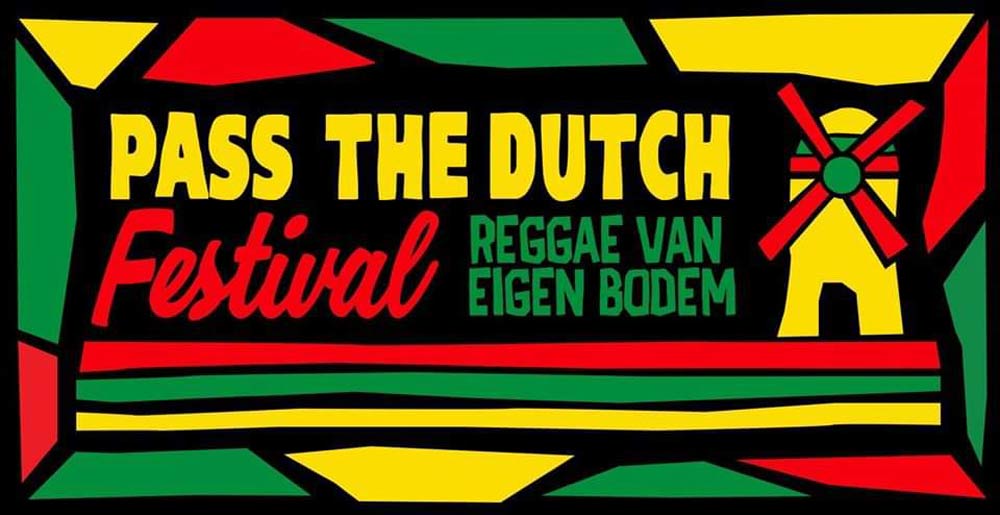 Finally we present to you another edition of the Pass The Dutch Festival! With real people, live music, DJs and a nice market with food, lots of reggae goodies and merchandise! Pass The Dutch Festival is an initiative of several members of Dutch reggae bands to raise awareness of Dutch reggae by organizing indoor reggae festivals on larger stages throughout the Netherlands.

Program:
Ibex Komodo with Fyah Roots band
Steven Momoh with One Nation band
Lord Fenda, Jah Prince & Black Vybz with Blessed Love Family 

Dei.3avu
Eazzup
DJs: Jeffafah, Mantis Hifi, United Sounds, Black Star Sound + special guests!

Covid-rules:
The event must comply with the current Covid rules. For now, that means that everyone must be able to demonstrate that they do not have Corona, or have a 'Corona admission ticket':*You have had Corona in the past 6 months and therefore enough antibodies in your system, or You have had both vaccinations, or You have taken a Corona test in the past 24 hours (which must of course be negative). Let's assume for now, that we have to stick to these rules of the government. However, there is a chance that this will change..
Tickets: Early bird: € 12,50 / Presale: € 15,00 / At the door: € 20
Address: Poppodium Phoenix in Breda – Industriekade 5 – 4815 HD Breda (Holland) – Pass the Dutch Festival