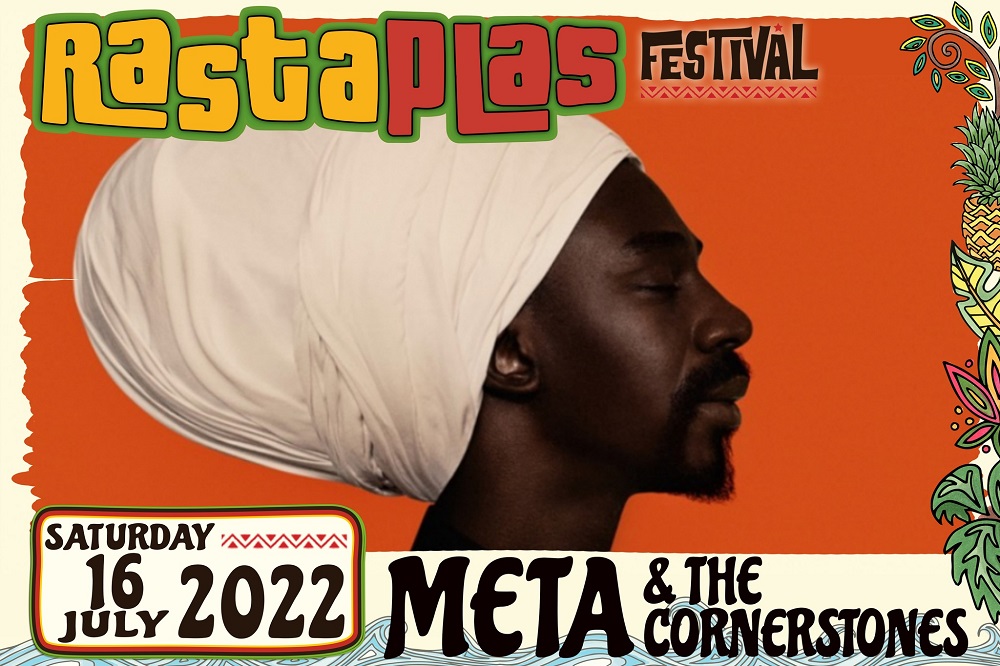 Meta & the Cornerstones is al eerder 'de toekomst van reggae' genoemd. Ze brengen nieuwe, verfrissende versie van het genre. Hun laatste album 'DIA' kwam uit in september 2021 en we kunnen niet wachten om het live te horen! Zaterdag 16 juli om 22:00 uur speelt Meta & The Cornerstones op Rastaplas. Eerder kondigde het gezelligste reggae festival van Nederland al acts als Hollie Cook en Horseman & Prince Fatty aan. Er zal dit jaar ook weer een dub strand zijn. Op zaterdag staat daar King Shiloh Soundsystem.
Frontman Meta Dia, geboren en getogen in Senegal, luisterde al op jonge leeftijd naar traditionele, lokale Afrikaanse muziek, soul en reggae. Hij was amper veertien toen hij begon aan zijn muzikale carrière in zijn moederland. Na zijn oversteek naar New York vormde hij er zijn huidige band Meta and the Cornerstones. Meta's eigenzinnige vocals worden bijgestaan door de weergaloze sounds van zijn band. Een melting pot van reggae, afro-pop, hip-hop, rock en soulmuziek met gepassioneerde teksten in het Engels, Frans, Wolof en Fulani. (Bron: Rastaplas)
tichting Rastaplas Festival staat bekend als het gezelligste reggae-festival van ons land. Het zeer kindvriendelijke festival wordt gehouden aan het Noord-AA Strand. Er staat een hoofdpodium en er is een DUB strand. Rastaplas slaagt er steevast in om verrassende (internationale)acts naar het strand te halen.