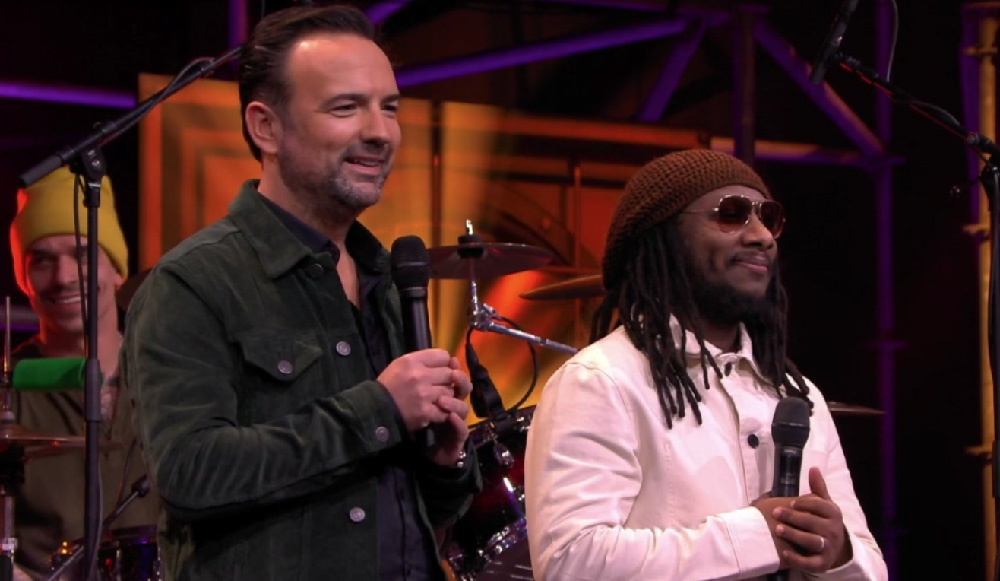 De Rootsriders hebben ook de vierde aflevering van het TV-Programma: The tribute – Battle of the Bands op SBS6 glorieus doorstaan. De Bob Marley tribute band eindigde op een hele mooie tweede plek achter 'The Billy Joel Experience'. Voor deze aflevering koos de formatie voor 'No Woman No Cry'. Een koud kunstje voor de zeer getalenteerde opvolger van voormalig leadzanger Junior Tecla.
Jurylid 'Spike' viel ongeveer van zijn stoel tijdens het liedje. "Dit is waar deze show omdraait" aldus het jurylid. De andere juryleden konden hier overigens vrij weinig aan toevoegen. De TV-show Battle of the Bands wordt op zaterdagavond om 20.00 uitgezonden op SBS6. Wij zijn nu al benieuwd met welk nummer de band dit weekend komt!
Wisselingen bij Rootsriders
De Bob Marley tribute formatie kende de afgelopen jaren behoorlijk wat wisseling. Hier een actueel overzicht van de artiesten: Mo Ali (zanger), Shirley Daisy (zang), Marise Varela (zang), Felitciano Burnett (Keys), Erno Klein (Keys), Jesse Bongers (drums), Huey Buitendorp (Lead & Rhythm Guitar) en Derick EE (bass). In 2022 staan er maar liefst 21 optredens door heel Nederland op de kalender. De shows van de Rootsriders zijn vaak goed bezocht dus weer er op tijd bij voor een kaartje!
Bron: Rootsriders SBS6 >