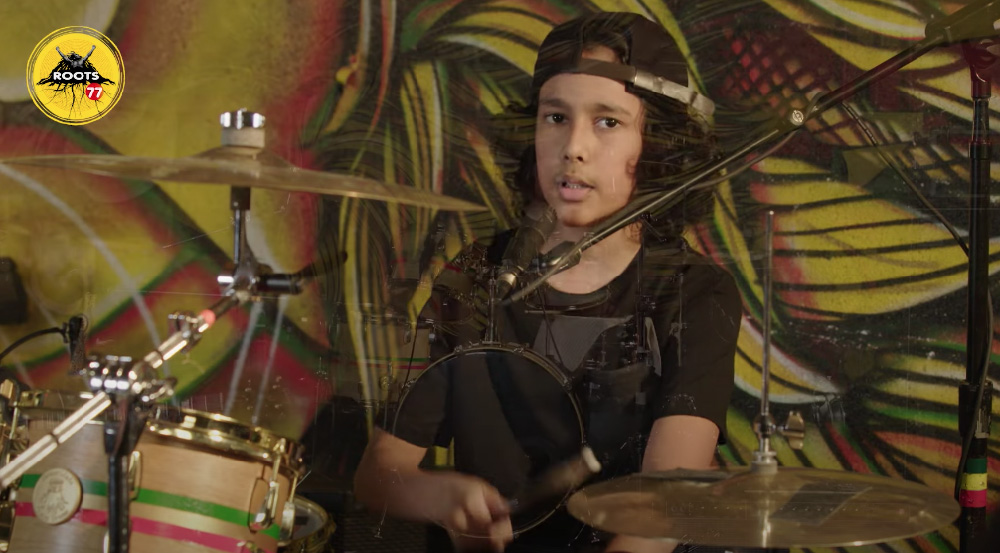 Bob Marley Roots77 Highlights: Elijah Marley
Taken from the Bob Marley Roots77 livestream celebration Original air date- Sunday February 6, 2022. With Elijah Marley – Three Little Birds Tuff Gong & the Marley Family Commemorates the Birth of Bob Marley with #Roots77. Fans worldwide are invited to join festivities by tuning in to the Live Stream. Bob Marley's 77th Earthstrong on the Tuff Gong TV YouTube channel, February 6, 12noon to 7pm. The annual celebration of the birth, life, and legacy of the Honorable Robert Nesta Marley (OD) will include footage from 7 days of 7 main events including: a beach clean-up, sound clash, music industry seminars, two art installations, a grass-roots football clinic, and two concerts. All activities will showcase various aspects of his legacy under the theme Roots 77.
Elijah Robert Nesta Marley (born August 19, 2009) is a Jamaican American DJ, singer, songwriter and record producer. He is the Son of Grammy award-winning reggae artist Damian Marley. He has an older brother named Christian Marley. Elijah Ranked on the list of most popular Family Member. Also ranked in the elit list of famous celebrity born in United States. Elijah Marley celebrates birthday on August 19 of every year.