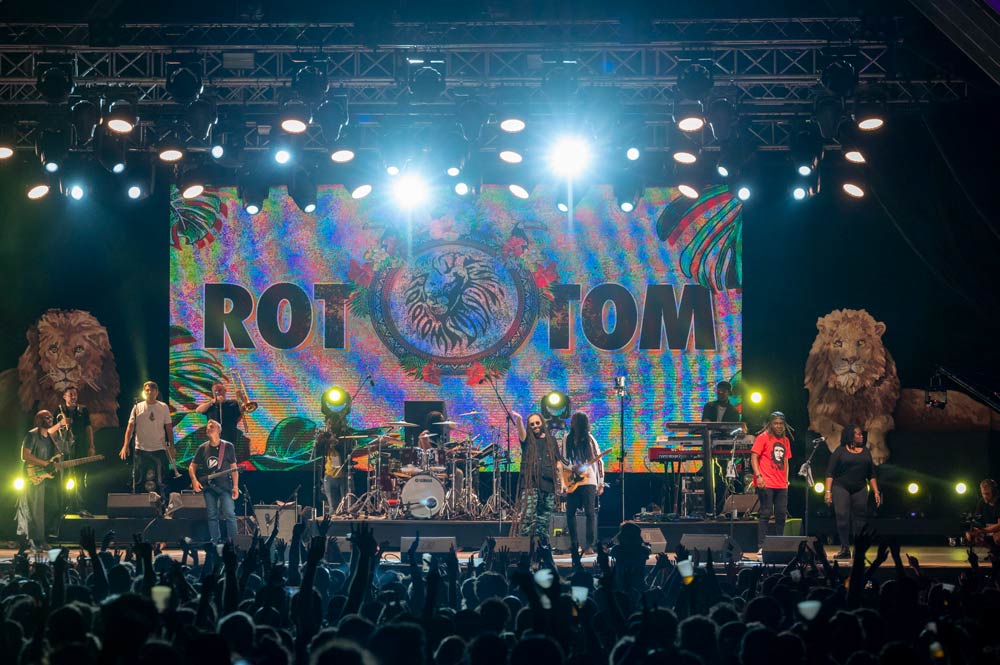 ROTOTOM SUNSPLASH, BENICASSIM – The 27th edition of Rototom Sunsplash, under the slogan 'We must change the world', closes its doors tonight. In Benicàssim after confirming that, as well as being a world-class event – 77 nationalities have made up this year's audience – it is a true socio-cultural driving force. During its seven days of celebration. The international reggae festival has hosted 183 concerts and DJ sets. Providing 388 hours of music across its seven stages: more than 55 hours a day of non-stop rhythm.
Cherry on the Cake
This Monday's farewell concert lineup will be the cherry on the cake. On the Main Stage alone, this will be reflected by a star-studded schedule that has characterised this year's edition. This is where one of the most awaited shows of the Rototom meeting will burst onto the stage; Burning Spear (00.45am), with his only show in Spain. The Jamaican roots reggae singer par excellence will share the evening, and stage, with the Rasta messenger Luciano (11.15pm); the Italian band Africa Unite (10pm) and the Spaniards Iseo&Dodosound opening the curtain at 8.15pm.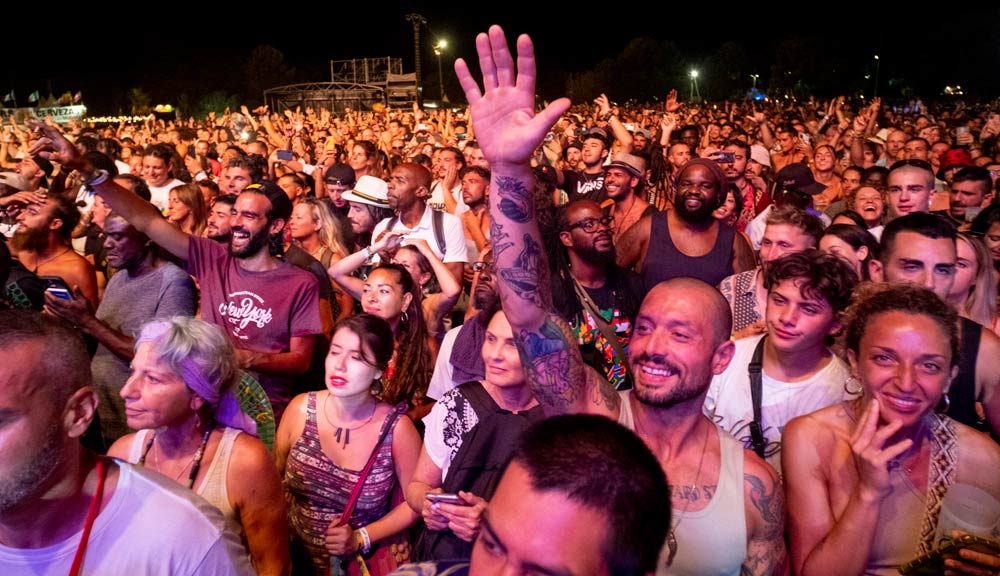 Lion Stage will close with the spiritual reggae of Jamaican Iqulah Rastafari, the Italian band Shakalab, Auxili from Valencia and the cumbia of Cuban La Dame Blanche. The extra-musical profile of this year's Rototom Sunsplash, which has offered the public 182 cultural activities since its opening on 16th August until this Monday, is also rich: 26 daily events and 204 hours in total of conferences, workshops, parades and afro and dancehall dance classes, among the alternatives of the wide range that has shaken up this 2022.
Social Forum
Reggae University and the Social Forum have been the focus of most of the screenings, debates and talks. The temple of reggae education included five film screenings. 10 debates and 7 Rasta seminars, with more than thirty guests, including artists and experts. Similar figures were provided by the Social Forum. The forum screened five documentaries – with subsequent talks – and five debates. 32 guests taking the floor to talk about global challenges and seek a collective solution to change the course of the planet.
Jamkunda (the reformulated African Village); the more family-oriented space: Magicomundo; the Teen Yard area for teenagers, along with Pachamama and the Artisan Market, round off this total of hours of activity that have filled every corner of the concert venue with life during seven days of the Rototom experience.