Samora's new song 'Jah Inna Mi Life' takes you on a journey. A journey to soulful, dreamy and dubby Roots Reggae. The young Surinam-born singer comes with a message. Personal and spiritual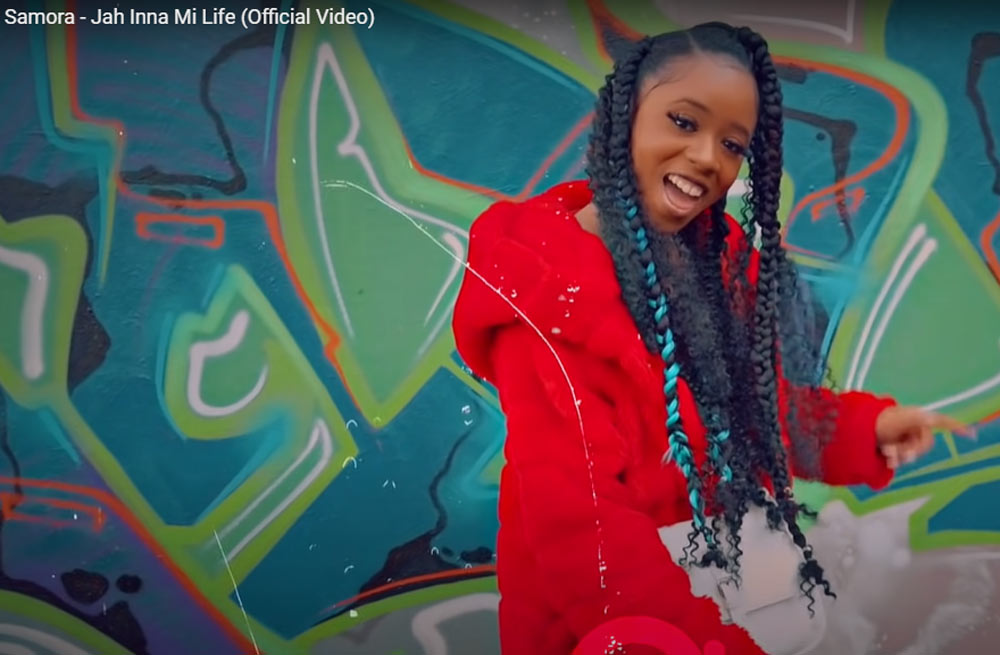 "Woke up with a smile because I'm breathing – give thanks fi life". She give thanks to the Most High. For allowing her to be alive. To experience this adventure here on earth. In other words, Samora delivers a beautiful ode to life itself. Expressing her gratitude for the existence. As challenging as it can be at times. This life is a beautiful adventure. We should all appreciate what we believe in. Give it up for life. 'Jah Inna Mi Life' is produced and mixed by Res Staudenmann. Together with Kiro MusicMaker (Ludovic Hoarau). The tune was mastered by Oli Bösch.
Samora Bio (Dutch)
Samora Souprayen komt uit een muzikale familie. Ze wilde vanaf haar derde levensjaar zangeres worden, maar haar moeder was het daar niet mee eens omdat dat te zwaar is en er moeilijk een boterham mee te verdienen valt. Toen ze na een auditie voor een gospelkoor een nummer solo mocht opdragen, was ze ontevreden over haar uitvoering en begon ze met zelfstudie in zangtechnieken. Nadat haar training een paar maanden later resultaten begon te krijgen en haar moeder inzag dat ze haar zangpassie heel serieus nam, besloot haar moeder de wens van haar dochter te steunen. Om de kansen voor Samora – en voor haar zus die geneeskunde wilde studeren – te vergroten, besloten haar ouders in 2006 met het gezin naar Nederland te verhuizen. Zelf droomde ze ervan om de eerste artiest met Surinaamse roots te worden die een Grammy Award zou winnen.