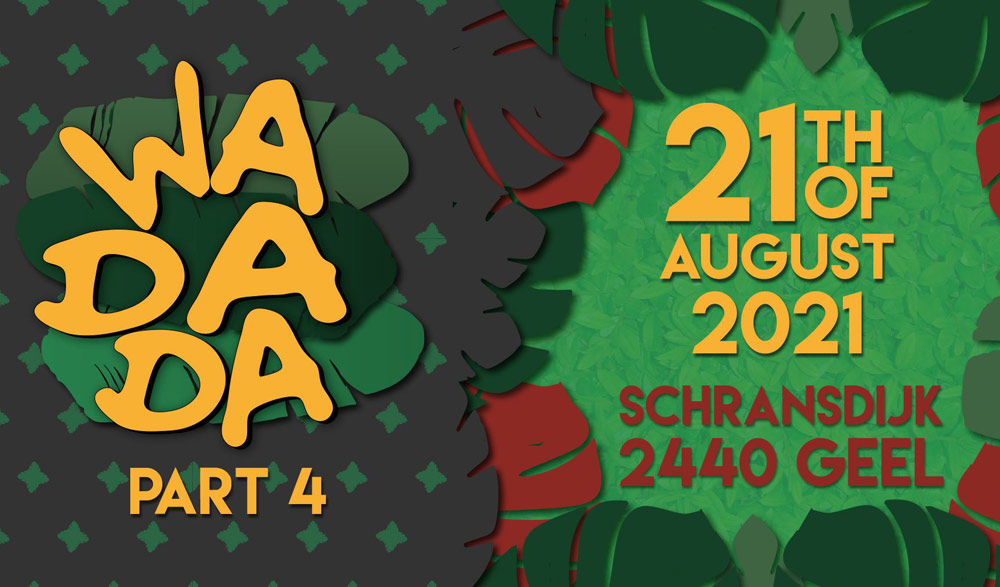 Wadada Festival in Geel – Pt 4. War & isolation is not the answer. Only love that will conquer! So let's get together and unite in front of the Soundsystem once more!

☛ One Love Area:

… TBA

King Simeon (UK)

Equality soundsystem

all on Waga Waga Soundsystem
When? Saturday 21th of August 2021!
Music starts at 2 in the afternoon so forward early!
Where? Schransdijk 2440 Geel is the place to be!

It's a 30 minute walk from the train station. When you come and go, please keep the noise on the streets to a minimum. And as always: no drugs, no violence, no vandalism, strictly positive vibes. Camping for tents & campervans is included for free. You can enter the camping at the festival entrance: Schransdijk, 2440 Geel. Tickets are available at the entrance, from 12pm until midnight.
With the festival ticket, you get access to the festival all Saturday, and a free camping/parking spot until Sunday 12pm See you at Wadada Festival in Geel (B)!
Wadada is an Amharic word which means LOVE. Love is knowing who you are and stand firm in that belief. Wadada to the world. According to a user from Netherlands, the name Wadada is of Jamaican origin and means "Love"