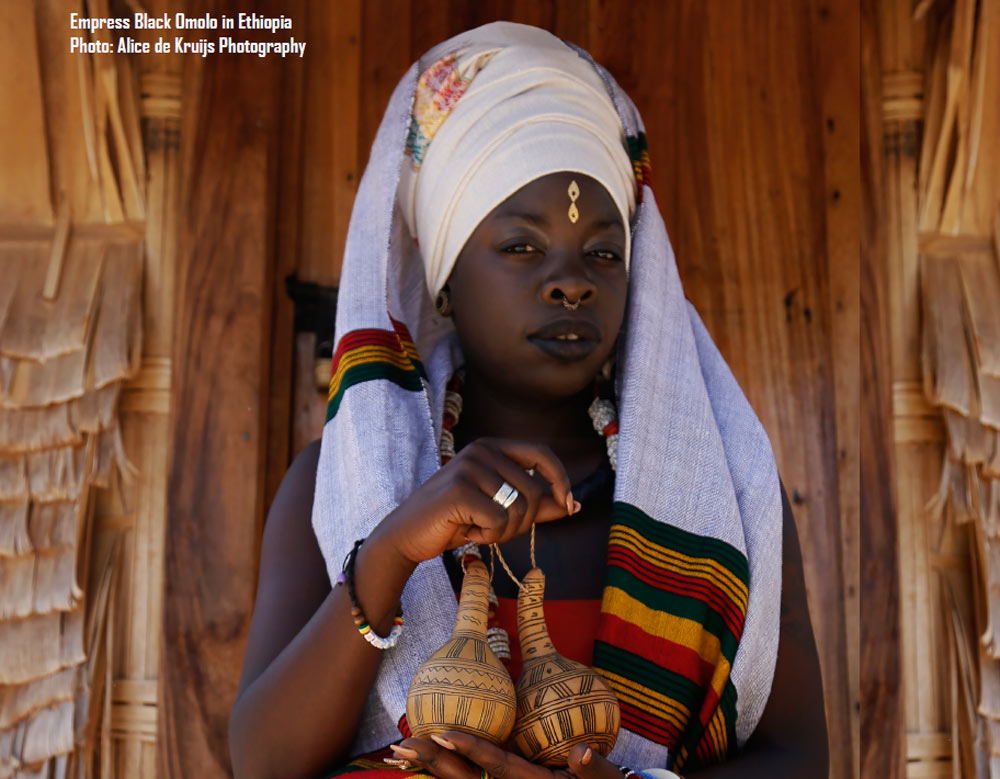 You were pretty young when you moved to the Netherlands. Was it hard for you to adapt to the Dutch-lifetstyle as a child?
Interview Empress Black Omolo: I'm Rita Achieng Omolo and I was born in Nairobi Kenya. I came to the Netherlands with my mother Josephine Okumu when I was 4,5 years old. It was not easy to adapt to the culture when we came to the Netherlands. I was living in a small village called Wessem in the south of the province of Limburg. There were very few foreigners living there. My mother and I soon felt like an outsider. I was not mentally prepared to live in the Netherlands. It was a big change that I had to deal with. Because I was still a little kid it made it easier for me to get used to the idea. learn new things like the language and getting caught up with some of the lifestyles.
How was your Ethiopian Experience? Was this your first time visiting Ethiopia?
The Journey to Ethiopia was beautiful. I received an invitation to join the King Shiloh Family and participate in their projects. It took King Shiloh years to organize a sound system festival in Ethiopia with their own sound. This year was the year their dream came true. I was happy and excited to finally go to the land of origins. Meeting the people, experience the culture and enjoy the beautiful landscape. As well as being part of and participating in the projects and festival.
It was a pleasure to learn from everything I've seen and experienced. It's a joy for every rastaman and woman to visit Ethiopia and Shashamane. This is the part of Africa that H.I.M. did set free for the Africans/Rastafarians in the diaspora to come back home. "Repatriate". At home you hear a lot of stories about Ethiopia, but going there is the best way to see what is really happening. It was my first time. Surely not my last time! We are planning more upcoming projects and musical events for the future.
Kenya is a beautiful country on it's own: the landscape, the difference in views and the different cultures and tribes. You can go on a safari tour. You can travel through the mountains, visit one of the most stunning beaches of Africa. It's all there in Kenya. Like I said and mentioned earlier, as a Rasta you will feel at home in Kenya. The roots, the music and the community will embrace you as theirs.
What can you tell Rasta people around the world about this beautiful country and why should they visit Ethiopia if they have the chance?
As I said, it's a joy and a journey worth making as a Rastafarian. Seeing the place, experiencing the culture and energy and learn from reality. Ethiopians are very special people. And to get a taste of their world, you really need to pay a visit. As we all have been reading and hearing about it, this will be the moment to see and feel for yourself.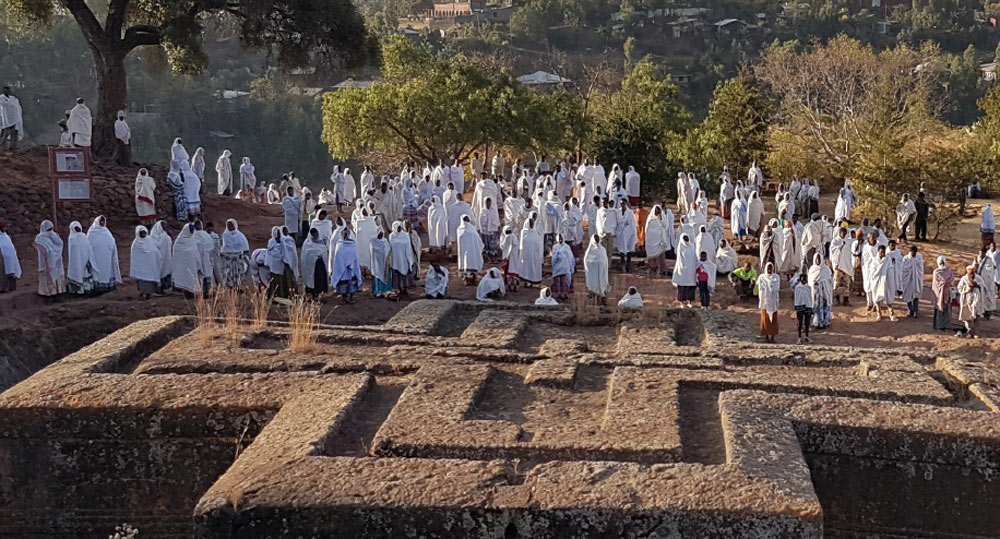 After the visit to Ethiopia you also did a small tour in Kenya alongside King Shiloh Soundsystem. What can you tell the people about the Reggae Scene in Kenya?
As a Kenyan, I couldn't go to Ethiopia without visiting my homeland first. I've been working with the King Shiloh family for the last couple of years. Traveling with them throughout South America (Brazil, Mexico) and Europe. This was my time to travel with King Shiloh to Kenya. As Kenya is known as one of the reggae headquarters in Africa, it was a great move. In Kenya everywhere you go you'll hear reggae music. From radio to the clubs and pubs in the public means. Reggae music has become the number one most played and popular music in the country. This because of what happened in the past (political). Reggae and dreadlocks used to be banned, while the people were seeking to free their roots and culture.

We had artists such as Culture Joseph Hill, Black Uhuru, and Bunny wailer come to visit Kenya in the early days. When Bob Marley made his first visit to Africa, he stopped in Kenya before Ethiopia. This made a big impact on the people as well. In the last couple of years, it has become more open and you will find more than 30% of the people are having locks. Kenya has been hosting a lot more Reggae and Dancehall artists recently. Reggae is not just for the poor anymore, it's attractive for everyone!
We saw with our own eyes you made quite and impression on the singers, rasta's and elders in Shashamane. When are you going back for more?
Yes, it was a great impact as well for me. It was a big pleasure and joy to sing ina Shashamane. We are looking forward to go back to Ethiopia with King Shiloh. We also have a sound system there and we are planning more events and festivals.
Dit is slechts een deel van het interview. Wil jij ook de volledige interviews met Empress Black Omolo en vele andere reggae artiesten kunnen lezen? Schrijf je dan nu in voor een jaarabonnement. Je ontvangt dan drie exemplaren (40 pagina's dik) van ons ReggaeZine thuisgestuurd. Kijk hieronder voor meer informatie