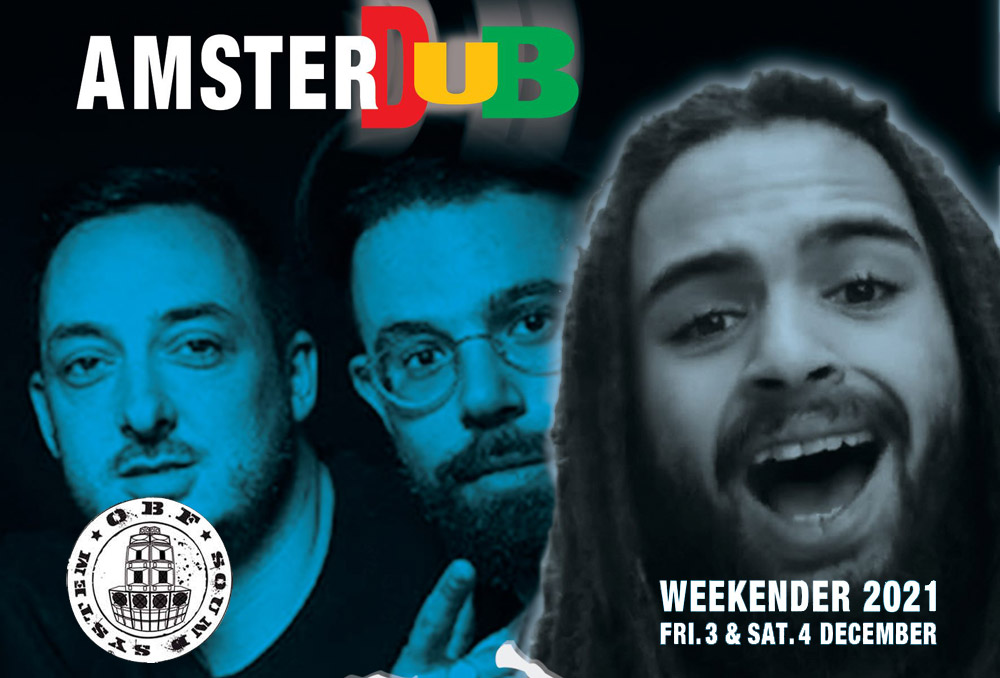 "Such a Joy, such a Blessing, the annual King Shiloh 's Amsterdub Weekender is forward again in 2021! Bustin' out of the lockdown, celebrating Freedom with Amsterdam's own Healing of the Nations sound system King Shiloh, and many International Guests…2 Big sessions, uplifting music & positive vibes in the fantastic Westerunie venue, a few mins walk from Central Amsterdam. We're going to rally round the Red, Gold & Green again family, all weekend long! 3 & 4 December…Peace, Love & Unity in the community.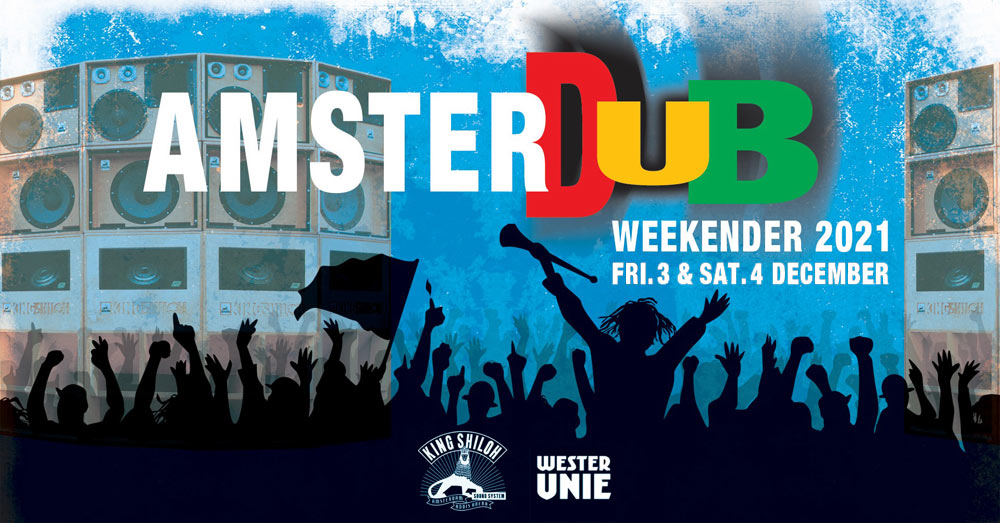 FRIDAY 3 DEC. 22:00-05:00
"Shiloh Family Friday"
Healing of the Nations Session
King Shiloh Sound System ft Bredda Neil & Red Lion / Empress Black Omolo / Lyrical Benjie / Stepwizer + the Shiloh Chanters / Earthworks ft Kingsway + Jah Rej / Majestic B / Rapha Pico / Thunda Stee + more! Powered by KS SirRoundSound

SATURDAY 4 DEC. 22:00-05:00
"Skanking Saturday"
Rubbin the Dub Party Time
O. B. F Sound ft Selector Rico with Sir Wilson & Junior Roy / Mystical Sound ft Echo Minott / Lidj Shiloh ft Ital Youth & Joseph P / Big Bless / Jah Roots + more! Powered by KS SirRoundSound Tickets: https://bit.ly/Amsterdub2021westerunieDisclaimer: we work with www.testenvoortoegang.org according to local regulations. Please check the info on their website and note at the moment (until 1 November) clubs are only allowed to open in the Netherlands until 24:00. However we do expect that by December things will return to normal. If that doesn't happen we will do 2 great afternoon/evening sessions instead.
Bron: King Shiloh Amsterdub Weekender 2021