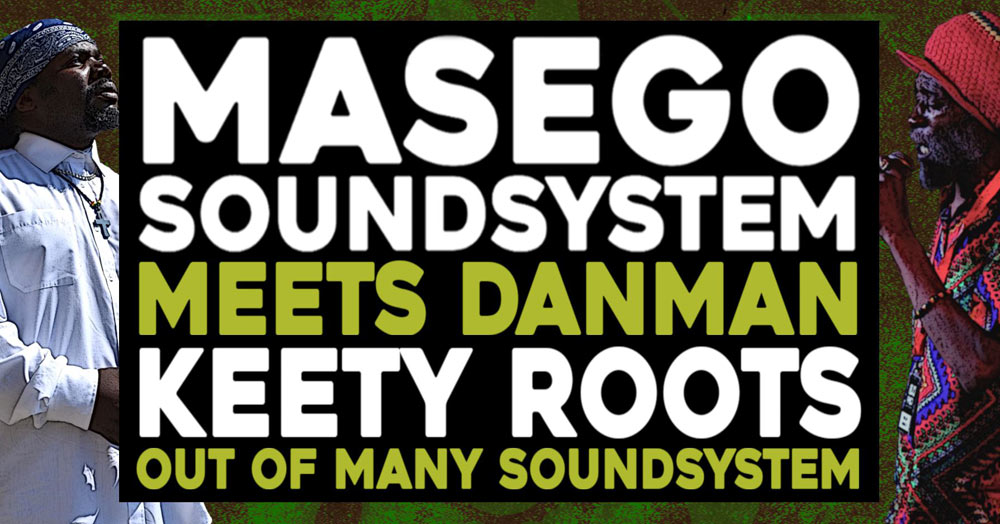 Rise and shine Jah people! Let's start 2023 with another WORM dubsession to celebrate life and love in front of our speakerboxes. The 14th of January Masego Soundsystem present you a special UK edition with Danman and Keety Roots.
Due to the lockdown we were forced to cancel his performance in 2020, so now we're even more happy to finally welcome the man called KEETY ROOTS! The London based mucisian founded his legendary Black Legacy label in the early '90s and produced a firm stream of amazing vinyls since then. Keety Roots is not only a supplier of rough dubplates to all major UK soundsystems but is also an excellent live performer himself. Steady as a rock he always lifts the dance with his amazing riddims and powerful voice
Keety Roots: https://youtu.be/eigZV7PMPnI
The second UK artist is the veteran soundsystem vocalist DANMAN! This vibes generator has been chanting down babylon for decades and never stops doing what he loves most. During his musical career Danman released a great number of songs and played with famous soundsystems like Indica Dubs, O.B.F and Iration Steppas. Last summer we had the chance to spend a wonderful weekend with him, so we are excited to welcome Danman on mic.
Danman: https://youtu.be/aSqZGA8tpbY
The warming up of the night will be done by our beloved hometown bredrins of OUT OF MANY SOUNDSYSTEM. The bond between Masego and Out of Many is going way back and we shared many amazing moments together. It's time to welcome the crew in WORM.
Damage: presale 13 euro / door 15 euro.
This night gonna be special one!

Blessed love,
Masego Soundsystem
Facebook: Masego Soundsystem meets Danman (UK) and Keety Roots (UK)