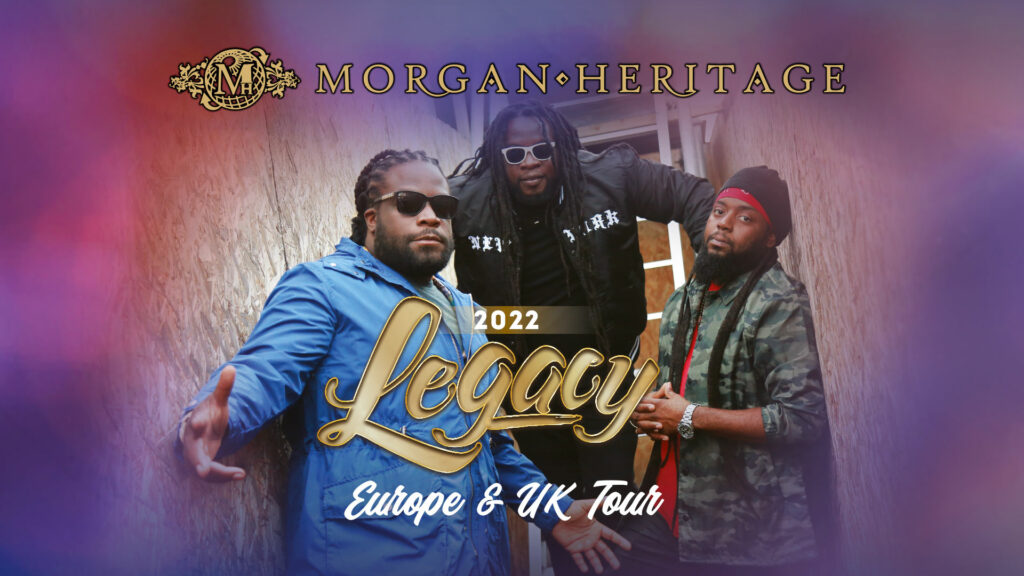 Morgan Heritage komt eind augustus naar de oosterpoort in Groningen. De familie heeft een muzikale carrière van meer dan 20 jaar. Zij brachten 15 albums uit én wonnen een Grammy Award voor hun album Strictly Roots (2015). De nazaten van de legendarische Jamaicaanse reggaezanger Denroy Morgan zich met recht 'The Royal Family of Reggae' noemen.
Broers en zus Morgan dropten in 1994 hun debuutalbum Miracles. Met More Teachings (2001) schoten ze naar de top, en daar staan ze nu nog steeds, na meer dan twintig jaar aan rootsreggae hits, wereldwijd uitverkochte clubshows en festivaloptredens. Nummers als A Man Is Still A Man, Don't Haffi Dread en Down By The River zijn uitgegroeid tot ware reggae anthems.
Morgan Heritage staat wereldwijd bekend om hun klinkende presentatie op het podium en live besef je des te meer waarom ze ook wel de Royal Family of Reggae genoemd worden!
Website: Morgan Heritage Oosterpoort Groningen >
FB: Morgan Heritage Spot Groningen >
Reggae Agenda: Morgan Heritage >