"Nga Han – Nazarene" is a song livicated to the Christ-Man who is written about in the New Testament books. The Lord's anointed, who came to remind mankind of their true purpose. Their purpose to fulfill the divine will of their Heavenly Father. The tune explores various biblical tales of yore as documented in the gospels. From the gatherings with the multitudes to the feeding of the fishes. This tune is meant to bring the listener closer to the Nazarene's call and teachings. Messages needed for much overstanding in this modern-tech age.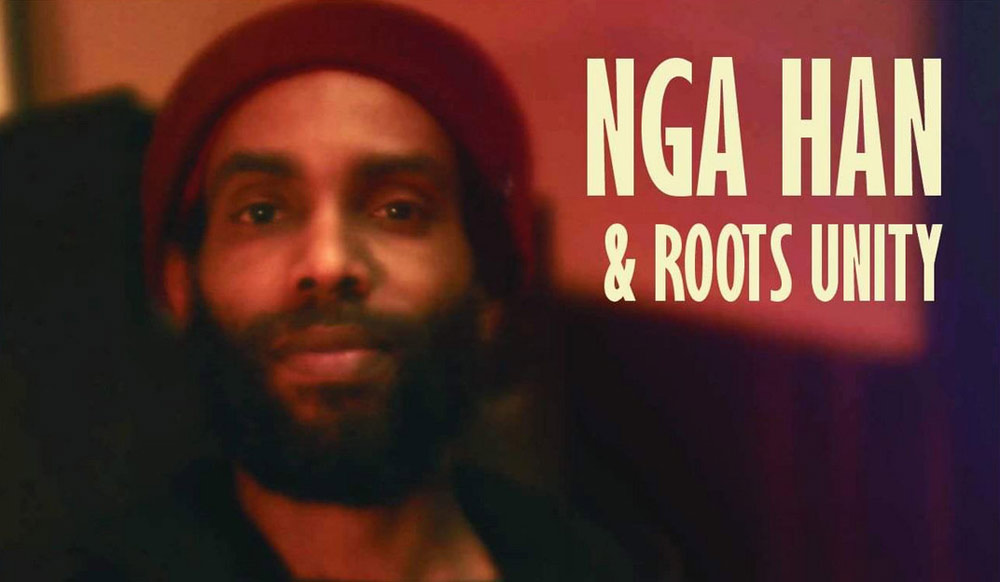 The song is the first in a series of collaborations between Nga Han, Roots Unity Music and friends. This serie is to be presented together on the upcoming album "The Living Stream: Chapter One" This single is the first taste of the upcoming works, recorded at Earth Works Studio Amsterdam and Roots Unity Studio Tiel, Holland
Nga Han Bio
Nga Han is a true roots revivalist born in St. Ann, in the Green Hill district of Jamaica. Inspired to write poetry from a young age, it naturally translated into songwriting. Leaving the hills of Jamaica on a mission to spread the Word. Nga Han was in the midst of the evolution of his craft. He started playing guitar and then later bass, producing dub reggae music. As one half of a duo called the Dub Rishis, ethereal roots music heavily inspired by Augustus Pablo and King Tubby. After relocating to California in 2007, playing bass translated into vocals which seemed a natural progression to search deep for the expression of Jah Word, with nyabinghi drumming as the backbone. | Nga Han – Nazarene
In 2018, Nga Han's debut album "David Stone" was released on Max Rivera's Roots Natty Records. The album draws heavily on musical progressions from Ethiopian Orthodox liturgy and is delivered in a liturgical, spiritual chanting style. "David Stone" was voted top 5 best roots reggae album in 2018 by Reggae Moods Radio from Denmark. Now he has also finished work on his second LP. This time with Kingston Echo in Belgium, while also releasing a 7" with Earthworks Amsterdam.