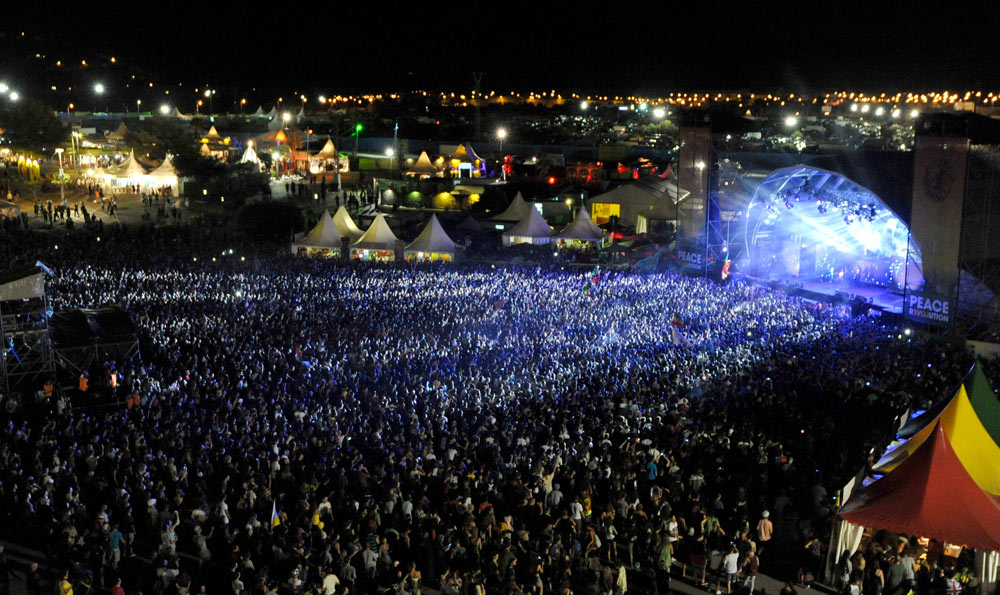 After exceeding 7 million followers in the last edition in 2019. The international reggae festival Rototom Sunsplash activates 3 streaming channels through the links enabled on the web. Via social networks and Radio Rototom (for concerts on the Main Stage). Bring the public who have not been able to travel to Benicàssim (Castelló, Spain) everything that happens in the enclosure. 
They will allow you to connect from anywhere in the world to the Main Stage from 20:00 to 02:30 and to the Lion Stage between 21:30 and 06:00. In total, Rototom Sunsplash will project to the world via streaming the 55 concerts that will take place on both stages throughout the week.
In addition, the festival will broadcast live the main talks of the Reggae University (from 17:30 to 20:00), which will feature, among others, artists such as Julian Marley, Horace Andy, Luciano and Clinton Fearon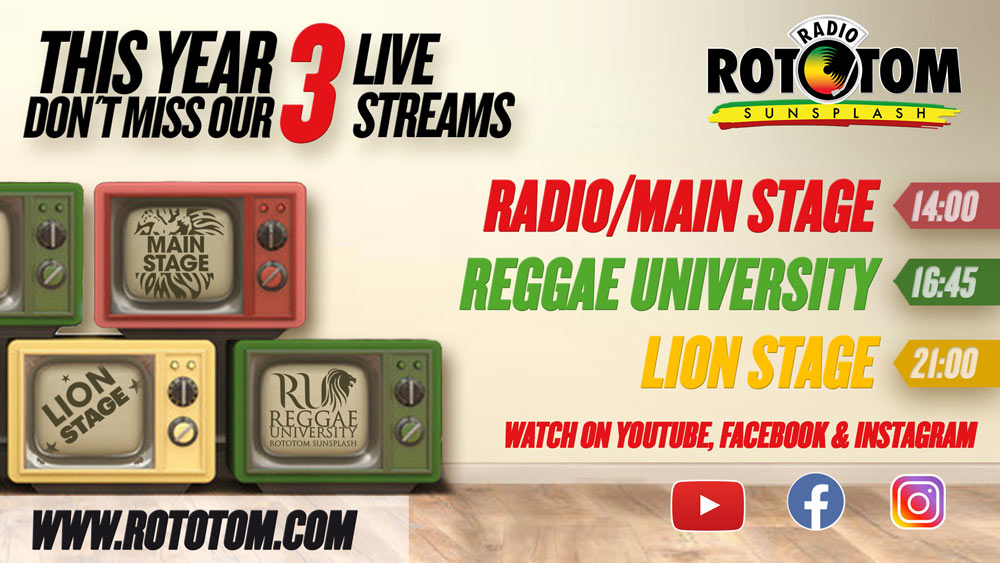 Rototom Sunsplash Live
LINKS
– Youtube:
– Official Rototom Sunsplash channel: https://www.youtube.com/c/rototom 
– Website where the Radio & TV studio streams are broadcasted: https://www.youtube.com/c/rototom/live 
(if there is no live stream at the moment this page shows the next scheduled event).
– Live Streams on Facebook:
https://www.facebook.com/rototomsunsplashofficial/live_videos/
– Summary of all scheduled events that we will be streaming:
https://www.youtube.com/c/rototom/videos?view=2&sort=dd&live_view=502&shelf_id=0
————- To share/embed an event or the live stream from the Studio just click on the "share" button in the player and select the link or embed to insert it wherever ———————-
* The definitive link to the Radio & TV Studio broadcast will be provided on Tuesday morning, 16th.
Fulljoy Rototom Sunsplash Live @ Home!