Samora & Brother Culture – "Home Again" is about the best place in the world: your own four walls. After traveling a long time, what feels better than coming back to your house? Your own apartment, your room, being welcomed by the people who surround, support, and love you?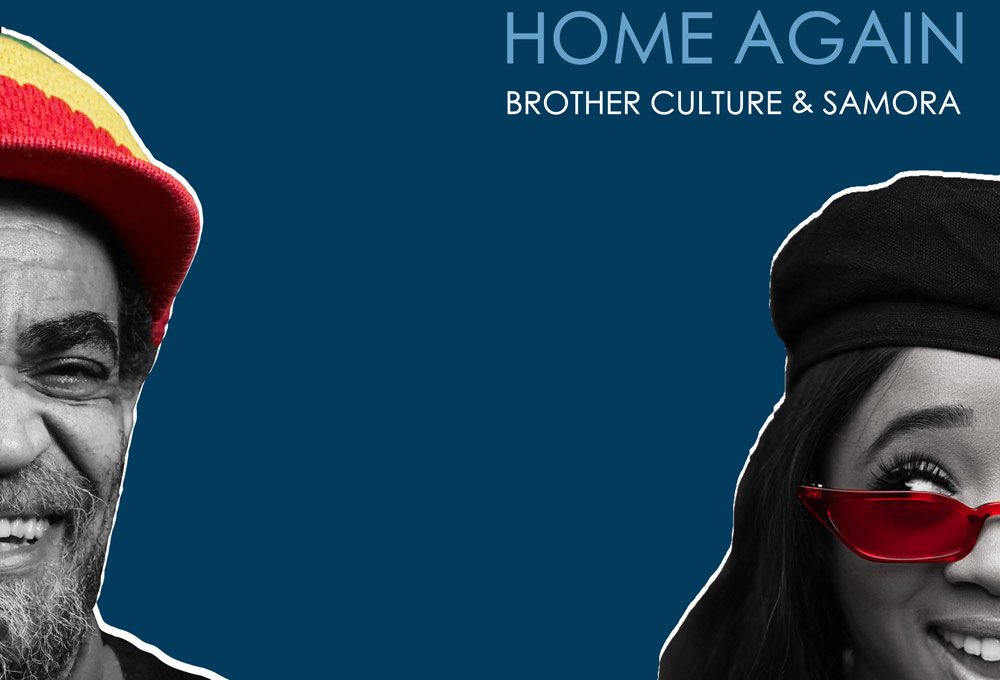 It is a song about the shelter where you feel most comfortable. Where you belong and where you find peace, joy and happiness.
"Home Again" is the third collaboration between Brixton based MC Brother Culture and Surinamese-Dutch singer Samora. Samora is now living mostly in Switzerland. Unlike the two first releases "Little Green Bag" and "How Long", which were re-issues from old classics, this is the first 100% original track by the two artists. The riddim has been produced by Res Staudenmann, guitar player for Swiss Reggae band "Open Season" and producer for Samora. Despite the rootsy old-school approach, "Home Again" is a modern Reggae production and an uplifting and funny song…
Samora Souprayen comes from a musical family. She wanted to become a singer from the age of three, but her mother did not agree. Because she was thinking it is too heavy and difficult to earn a living with. When she was allowed to solo a song after auditioning for a gospel choir. Samora was dissatisfied with her performance and began self-studying in singing techniques. After her training started to show results a few months later. Her mother saw that she took her singing passion very seriously, her mother decided to support her daughter's wish. To increase the chances for Samora – and for her sister who wanted to study medicine – her parents decided to move the family to the Netherlands in 2006. She herself dreamed of becoming the first artist with Surinamese roots to win a Grammy Award.