Samora Bruises : We all go through difficult times in life sometimes. And we all have inner bruises from situations, conflicts, fights and issues. But too often we try to push these memories away, we prefer not to be reminded of them. It is just that this doesn't remove the scars… So wouldn't it be better to take a moment and reflect upon the impact situations can have on us, instead of suppressing the pain of being reminded of it? Only then you'll get a chance in return to let the healing process start.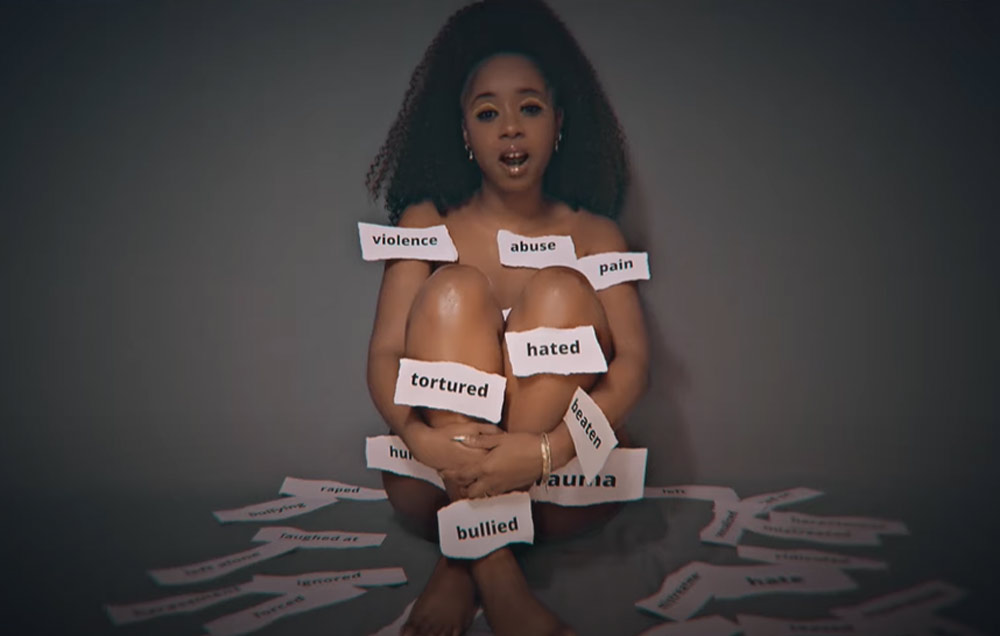 Or as Samora says: "I wrote the song myself. My message is to take a moment for yourself to process damage and shame in your life. Try to learn from moments like this and give them a place, instead of thinking them away. Too often people walk with resentment and anger, but now it is time for a change".
It is the first time Samora releases a song internationally where she sings partly in her Surinamese mother tongue. «Bruises» has been produced by Swiss musician and producer Res Staudenmann, guitar player of «Open Season».
«Bruises» is Samora's first single in 2021. It comes with a beautiful and artistic video clip. Musically the song is different from what she has released so far – it is a ballad with Reggae and RnB attributes – but the message is in line with songs like «Free Up», «Me Na Fallin» and «Time Will Come». And it is just a start into a year with lots of releases. There is much more Reggae, Dancehall and Afrobeats coming up from Samora this year. Stay posted and be surprised by the versability, power and strength of this young, talented artist.
Samora Bio (Dutch)
Samora Souprayen komt uit een muzikale familie. Ze wilde vanaf haar derde levensjaar zangeres worden. Haar moeder was het daar niet mee eens. Ze vond dat het te zwaar is en er moeilijk een boterham mee te verdienen valt. Toen ze na een auditie voor een gospelkoor een nummer solo mocht opdragen, was ze ontevreden over haar uitvoering. Samora begon ze met zelfstudie in zangtechnieken. Haar training begon een paar maanden later resultaat te krijgen. Haar moeder zag in dat ze haar zangpasse heel serieus nam. Ze besloot de wens van haar dochter te steunen.Om de kansen voor Samora – en voor haar zus die geneeskunde wilde studeren – te vergroten, besloten haar ouders in 2006 met het gezin naar Nederland te verhuizen. Zelf droomt ze ervan om de eerste artiest met Surinaamse roots te worden die een Grammy Award zou winnen.