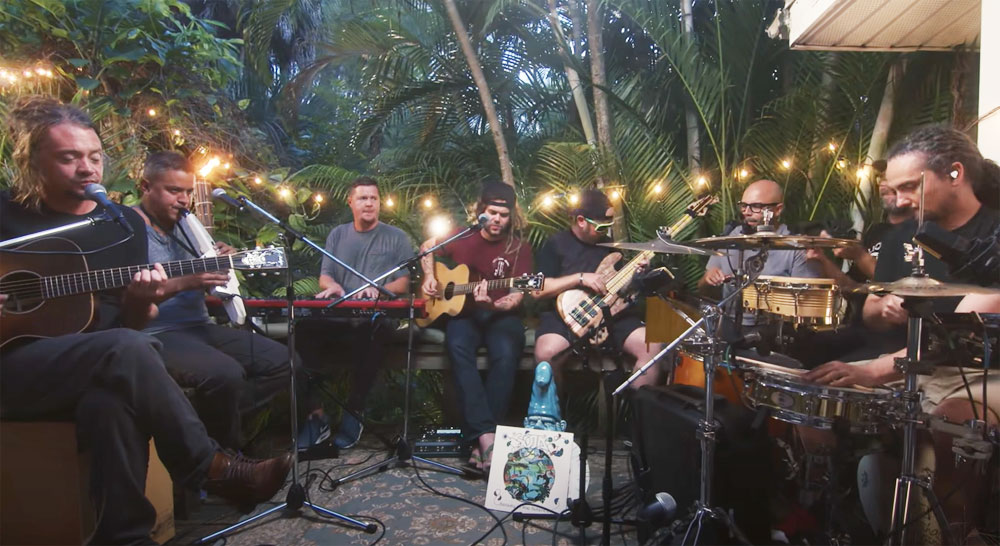 De Amerikaanse reggaeband Soldiers of Jah Army (SOJA) heeft de Grammy Award voor Beste Reggae Album gewonnen. Zij lieten vijf acts uit Jamaica achter zich. De uit Virginia afkomstige formatie deed dit met het album: 'Beauty in the silence'. Naast SOJA waren Spice (10), Etana (Pamoja), Sean Paul (live N living), Jesse Royal (Royal) en Gramps Morgan (Positive Vibration) genomineerd. SOJA werd al twee keer eerder genomineerd maar driemaal is dus scheepsrecht voor de rootsformatie.
De eerdere nominaties waren voor de albums: 'SOJA Live in Virginia' en 'Amid the Noise and Haste'. Het album 'Beauty in the Silence' kwam vorig jaar in September uit en stond meteen op nummer 2 in Billboard Reggae Charts. Op het album zijn samenwerkingen te horen met Collie Budz, Ali Campbell (UB40) en Stick Figure.
"We wanna thank all our influences when we were growing up.  Starting our reggae band was kind of our dream and the only thing we wanted to do. And then one day people started coming to the shows," aldus band lead singer Jacob Hemphill.
"For the past 20 years of our lives we have been listening to this music… Thank you guys for making us a part of this beautiful picture"