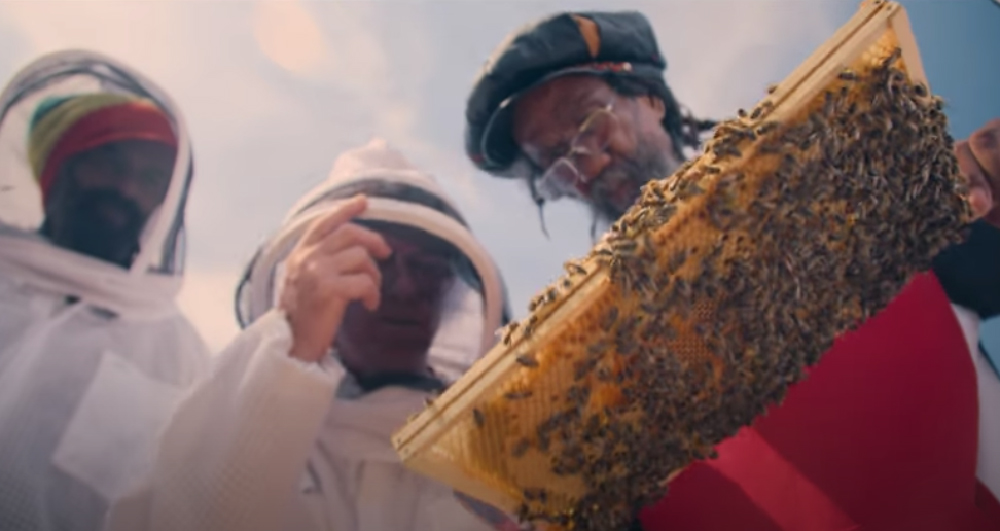 Een imker uit Liverpool speelt de hoofdrol in zijn eigen Netflix-documentaire. Rastaman Barry is vaak te vinden bij het redden van zwermen bijen uit de huizen en 'yard-ens' van Scousers, plaatselijk in Liverpool bekend als The Bee Whisperer. Dit is zijn verhaal. Geregisseerd door Dhivya Kate Chetty. Met behulp van niets meer dan rook en een t-shirt, kan Rastaman Barry vaak zwermen bijen uit de huizen en "tuinen" van Scousers redden. Barry heeft sinds kort zijn eigen docu film 'The Bee Whisperer' op Netflix. Een heuse aanrader. Neem een kijkje in het leven deze unieke rastafarian.
Barry heeft ooit een zeer indrukwekkende zwerm buiten een restaurant in het stadscentrum gered. Dit deed hij onder applaus van de gasten. Sindsdien staat hij plaatselijk bekend als The Bee Whisperer. Deze korte documentaire volgt Barry, die oorspronkelijk uit Jamaica komt. Terwijl hij zwermen redt, lesgeeft in het houden van bijen en bijen predikt. De film is een vreemd ontroerende meditatie over de levenscyclus, het erbij horen en de centrale rol van bijen in het menselijk bestaan. Deze inspirerende documentaire is onderdeel van het 'Netflix Documentary Talent Fund.
Barry's passie voor bijenteelt, geboren in Jamaica, kwam van kinds af aan: "Toen ik klein was, hield ik er gewoon van om te zitten en naar de bijen te kijken die vlogen.
Bron: The Bee Whisperer Netflix – Liverpool Echo >