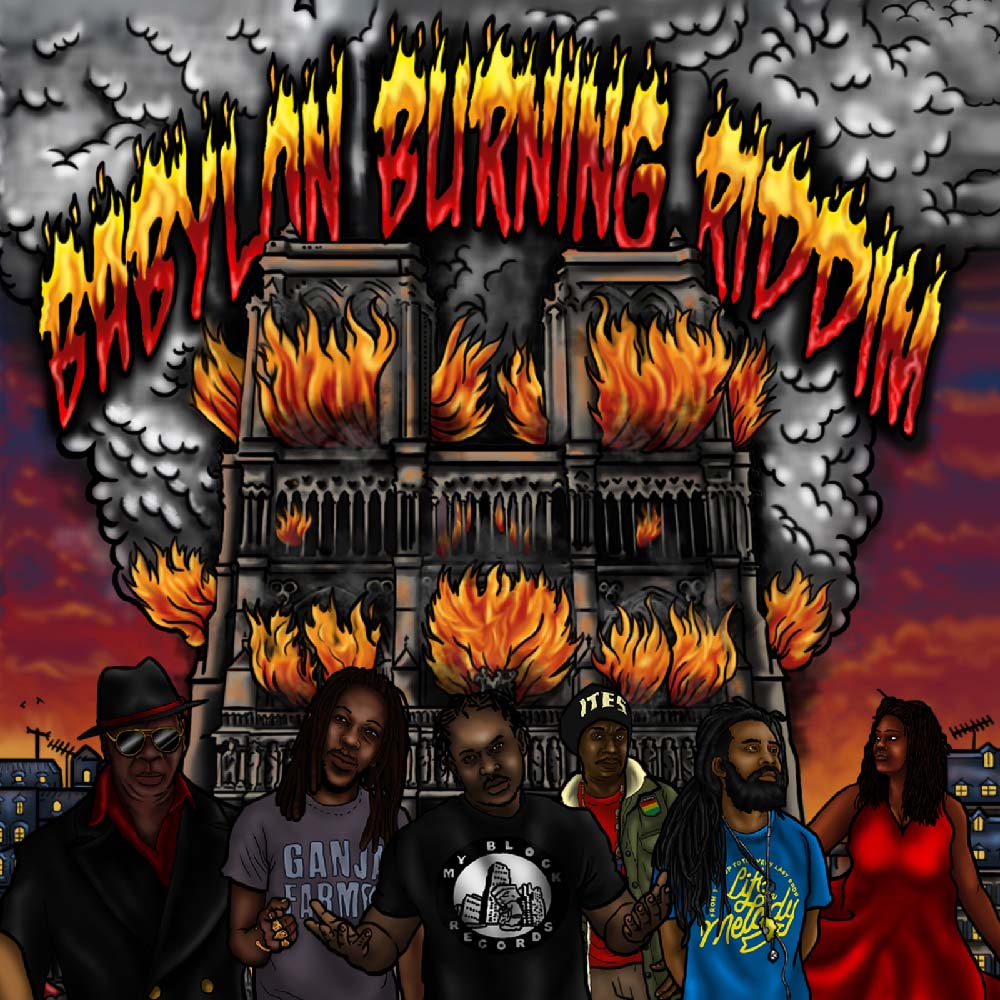 All Black Star Releases
Cat: Riddim
Tracks: 20
Released: 1 February 2020
Price CD: € 7,50
Tracklisting:
Mark Wonder – Elect of Himself
Marlon Asher – Kings Highway
Amanda Vibez – Without Jah Love
Prince Allah – Its Blazing
King Kong – Pure And Clean
Tampanae – Bright Lights
Jah Thunder – Live Di Life
Leah Rosier – Babylon Burning
Asher-E – Blazing (melodica version)
CJJoe-TryWeATry
Kazam Davis – No Doubt
Blae Minott – Wrong Name
Lady K-Wida – So Much Trouble
Osagyefo ft. Tuff Lion – Slave Master
Colah Colah – There Is No Justice
Exile Di Brave ft. Taxi Red Ash – Spend My Money
Vivian Jones – All My Life
The Itesologist – Show Love
Asher-E – Fire Dub
Asher-E – Babylon Dubbin
Extra info:
NL
De basis van de Babylon Burning riddim werd zo'n 30 jaar geleden gelegd door de Deventerse muzikant en producer Asher-E, daarmee werd deze productie het begin van de vruchtbare samenwerking tussen Black Star en Asher-E. Door de jaren heen hebben veel artiesten hun eigen versie op de riddim gedaan, waarvan er 5 versies eerder op een album zijn verschenen. Deze eerder uitgebrachte nummers zijn opnieuw geremixt en gemasterd, en zijn samen met 15 nieuwe tracks samengevoegd tot dit album. In totaal dus 20 tracks voor het jaar 2020! Het internationale karakter van reggae music is wederom bevestigd door deze release met artiesten uit Japan, Engeland, de Virgin Islands, Netherland, Trinidad/Tobago, Ghana en natuurlijk Jamaica. Out of many, one riddim!
English
The foundation of the Babylon Burning riddim was laid some 30 years ago by Dutch reggae producer Asher-E and it became the origin of the fruitful cooperation between Black Star and Asher- E. Over the years many artists have interpreted the riddim in their own particular styles, yet only five iterations have appeared on albums before. These previously released versions have all been revisited, remixed and remastered and are incorporated on the new release, alongside fifteen never before heard tracks.
The international appeal of reggae music is again confirmed on this release with vocalists from Japan, the United Kingdom, the Virgin Islands, the Netherlands, Trinidad and Tobago, Ghana and of course Jamaica. Out of many, one riddim!
All Black Star Releases
Fysiek product:
Webstore: https://www.merchandise.nu/en/collections/blackstarstore/products/various-artists- babylon-burning-riddim
Digitaal product: