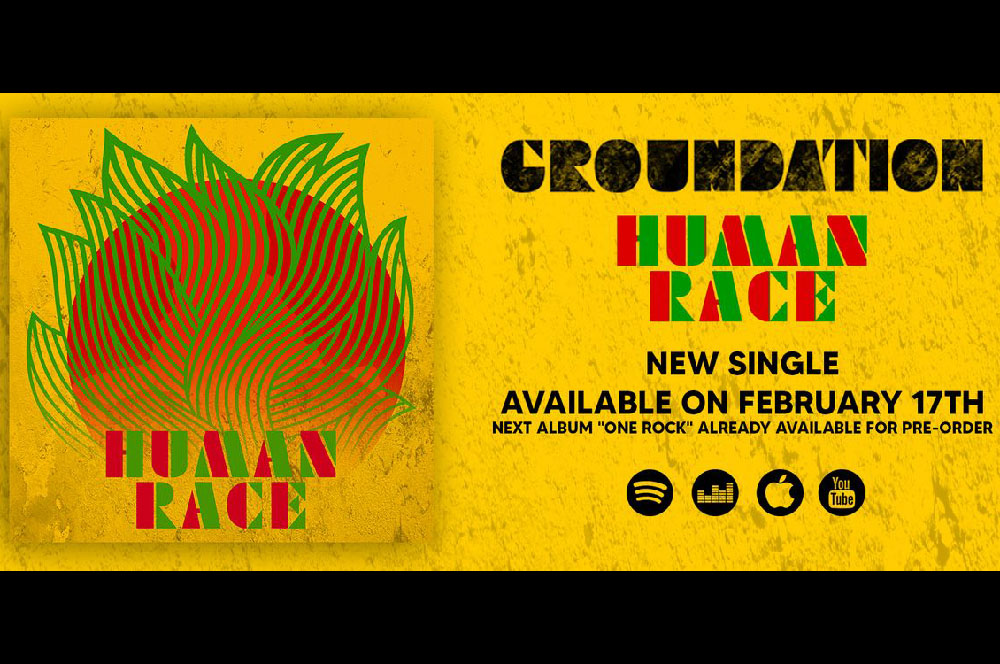 Groundation brengt op 25 februari de tweede single 'Human Race' uit van hun aankomende nieuwe album. De Amerikaanse reggae band brengt op 13 mei een gloednieuw album uit. Afgelopen maanden liet Harisson Stafford (leadzanger Groundation) al weten samen aan dit album te werken met Israel Vibration, The Congos en The Abyssinians.
De 1e single van het album 'Original Riddim' kwam afgelopen januari uit. De track is op YouTube inmiddels ruim 250.00 keer bekeken. De oude strijders schitteren ouderwets in deze video en een klein traantje kunnen we dan ook niet uitsluiten.
Groundation op Facebook:
New single releasing on February 17th ! 

"Human Race" from our 10th studio album entitled "One Rock" available on May 13th ! Stay tuned

 Pre-order "One Rock" here 
https://moremusic.at/OneRockAlbum
Facebook Groundation – Human Race >
BIO
Groundation is een Amerikaanse reggaeband. Ze zijn afkomstig uit Sonoma County uit Californië. De groep werd gevormd in 1998 onder leiding van Harrison Stafford, Marcus Urani en Ryan Newman. De naam van de groep haalde men uit het rastafari-geloof. Gevormd in de herfst van 1998 door Harrison Stafford, Marcus Urani en Ryan Newman, Groundation begon op de campus van Sonoma State University's Jazz Program. Tussen 1999 en 2001 doceerde Harrison Stafford de eerste cursus over de geschiedenis van reggaemuziek aan de universiteit. In 1999 richtte Stafford samen met Kris Dilbeck Young Tree Records op en bracht Groundation's debuutalbum Young Tree uit. "Groundation" komt van de Rasta-term "Grounation".