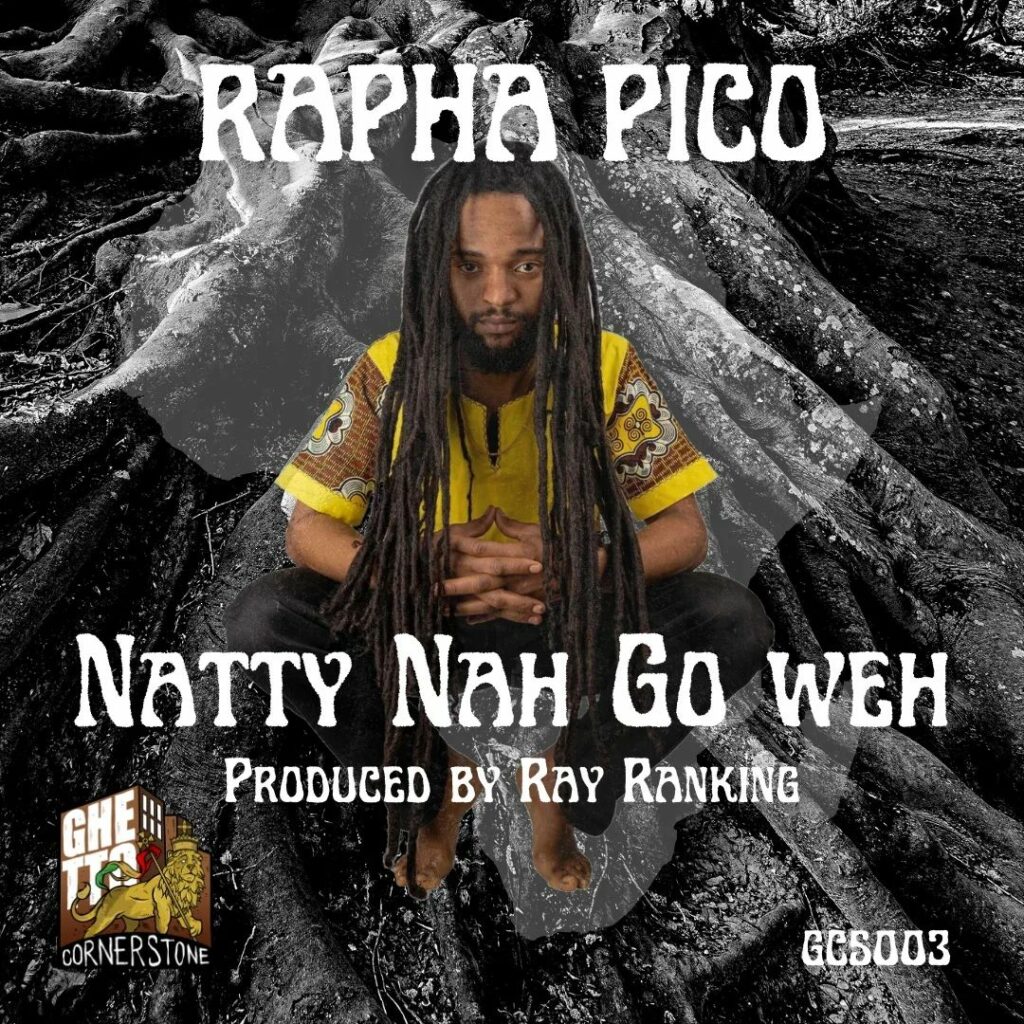 Rapha Pico – Natty Nah Go Weh | Ghetto Cornerstone's Third Release features the amazingly talented @thenobleraphapico
"Natty Nah Go Weh" is an Ital advice and a clear statement that the Rastaman and his Knowledge is here to stay… Firm and Strong Like Roots! The Studio was full of Vibes with this one! Serious lyrics by Rapha Pico and 4 tuff Dub Cuts mixed by Ray Ranking!
PICK A DUB: Limited edition Polyvinyl Dubplates available. Choose your preferred Dub Version for the B-Side!
Comes on a lovely Handcrafted 7" Polyvinyl Record cut at Earth Works!