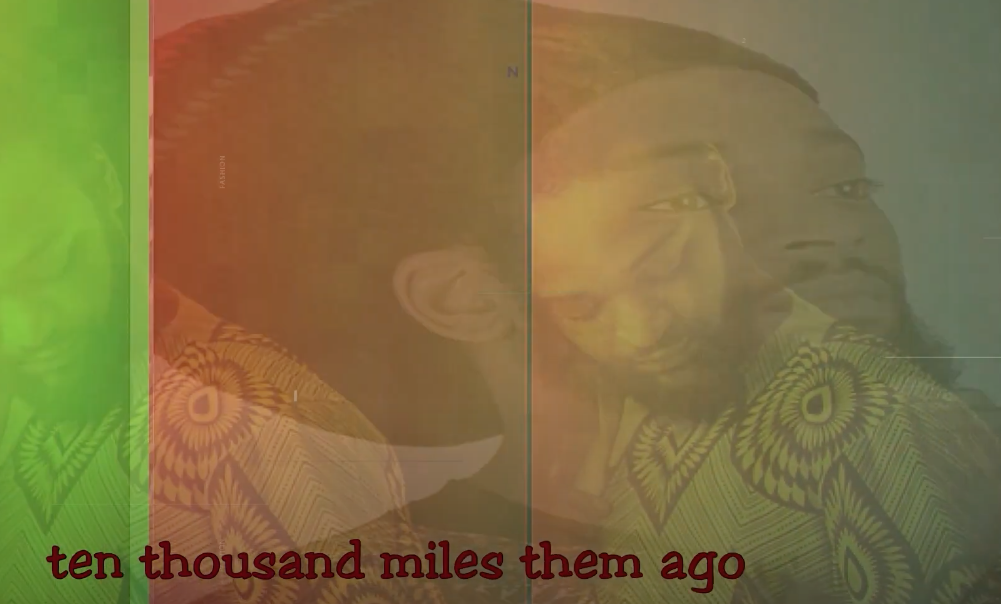 Rapha Pico ft Noble Chanter – We No 'Fraid met speciale gast Strawl. Dit is de 2e release in de 'Come-Unity'-reeks van singles. Het vertegenwoordigt en laat zien hoe samenkomen in eenheid de essentie en het fundament is van wat gemeenschappen opbouwt..' Noble Chanters Productions
'Tijdens de lockdown-maanden in Nederland was er een zeer lange tijd zonder optredens of muziekevenementen. De Noble Chanters-crew besloot om deze sessies op te zetten. Alle muzikanten en artiesten zijn samen uitgenodigd in de studio. Alle muziek en teksten zijn geschreven en opgenomen op de dag zelf zonder voorafgaande planning. Vibes is het belangrijkste ingrediënt dat tijdens deze sessies word gebruikt!' Earth Works Studio
De 10″ Vinyl Cut van 'We No 'Fraid' wordt gepresenteerd als een EP. Een EP met een uitgebreide vocale versie op de A-kant en een verdere instrumentale en dub-versie op de B-kant.
released February 25, 2022
Vocals: Rapha Pico & Strawl
The Noble Chanters:
Drums & percussion: Freddy Poncin
Bass: Kay Hasselbaink
Guitar: Jah Rej
Keys: Naomi Ro & Kay Hasselbaink
Backing Vocals: Naomi Ro & Rapha Pico
Lyrics by Rapha Pico & Strawl
Music by Rapha Pico & The Noble Chanters
Recorded & Mixed at Earth Works Studio, Amsterdam
Engineered & Mixed by Kingsway
Produced by Rapha Pico & Ben King for Noble Chanters Productions / Earth Works Outernational
Special thanks to
Zen Social, JamJam Sound, ShiwaDamRu Music, Earth Works Studio & Jah Works.
Rapha Pico & The Noble Chanters – We No 'Fraid Bandcamp >>