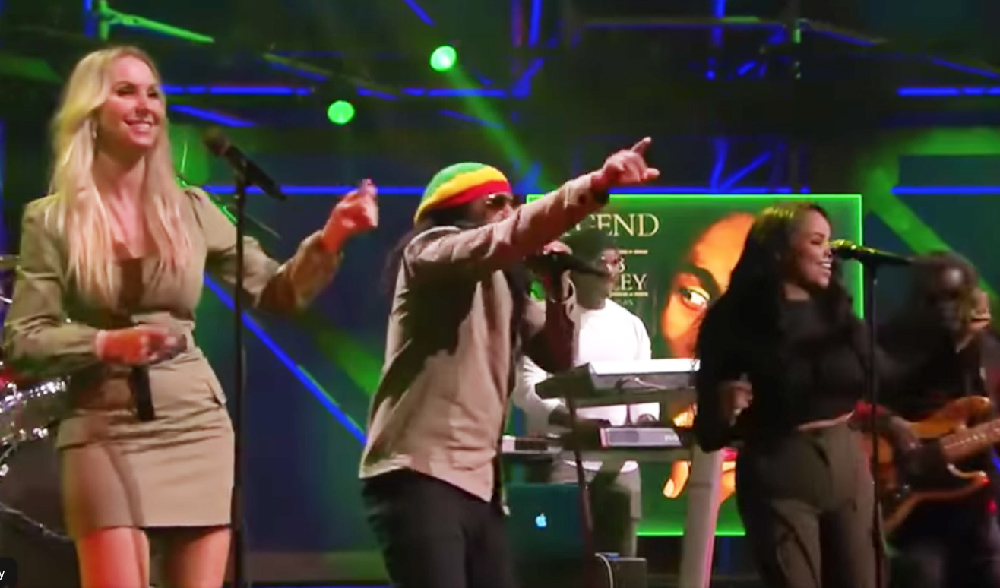 De Bob Marley tribute band Rootsriders heeft de finale gehaald van het TV-Programma: Tribute – The Battle of the Bands op SBS6. Ze traden op met de Marley klassieker 'Could you be Loved' en maakten wederom grote indruk op het aanwezige publiek en de jury.
Het energieke optreden van Mo Ali, Shirley Daisy, Marisa Verla en de band kreeg de voltallige studio aan het dansen. Wat een goede uitstraling voor reggae muziek door deze reggae ambassadeurs! Wij worden er in ieder geval erg blij van. Op naar de finale. Grote vraag blijft natuurlijk welk nummer gaan ze coveren??
Wisselingen bij Rootsriders
De Bob Marley tribute formatie kende de afgelopen jaren behoorlijk wat wisselingen. Hier een actueel overzicht van de artiesten: Mo Ali (zanger), Shirley Daisy (zang), Marise Varela (zang), Felitciano Burnett (Keys), Erno Klein (Keys), Jesse Bongers (drums), Huey Buitendorp (Lead & Rhythm Guitar) en Derick EE (bass). In 2022 staan er maar liefst 21 optredens door heel Nederland op de kalender. De shows van de Rootsriders zijn vaak goed bezocht dus weer er op tijd bij voor een kaartje!
Bron: Rootsriders Battle of the Bands SBS6 >
Mo Ali:
"We made it to the finals
God is the greatest!God is great, to the finals
The one was shale them, but where with the shafata
Next Saturday is the last one to win