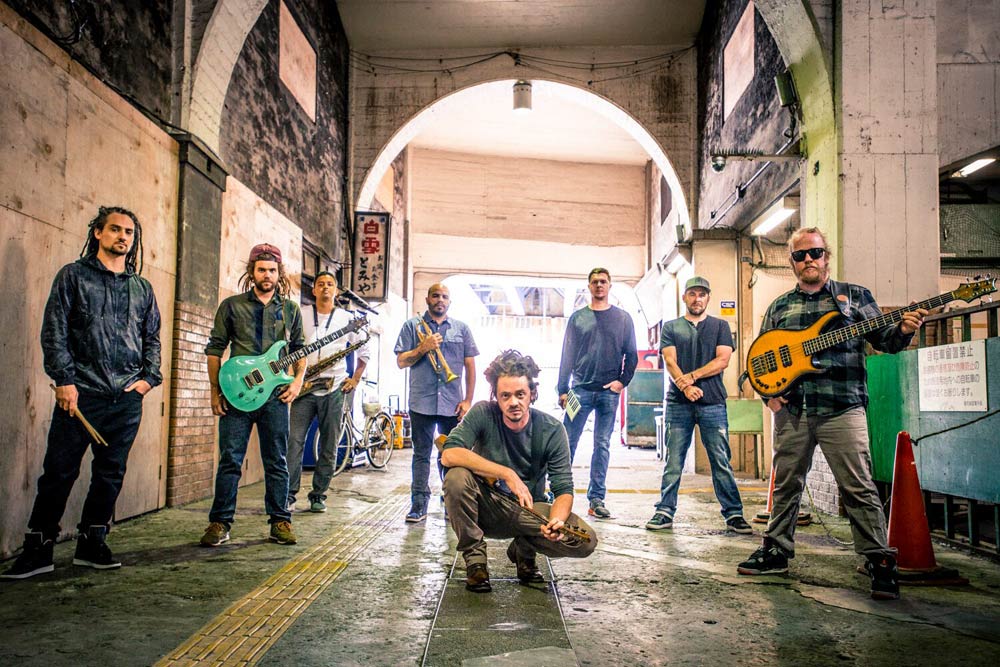 SOJA (Soldiers of Jah Army) komt naar Paradiso in Amsterdam voor een optreden. De Amerikaanse roots formatie komt op dinsdsg 27 juni naar Amsterdam. De zaal gaat om 19.00 uur open en entree kost € 32,50. De band won vorig jaar een Grammy Award voor hun meest recente album. SOJA is een Amerikaanse reggaeband uit Arlington, Virginia, opgericht in 1997. De band bestaat uit Jacob Hemphill (zang, gitaar), Bob Jefferson (bas), Ryan Berty (drums). Kenny Bongos (percussie), Patrick O'Shea (keyboards), Hellman Escorcia (saxofoon). Rafael Rodriguez (trompet) en Trevor Young (zang, gitaar).
SOJA combineert reggae met andere genres, zoals rock, hiphop en Latin. De teksten van hun nummers hebben vaak een politiek of sociaal bewustzijn thema. Zij bespreken onderwerpen zoals armoede, onrecht, liefde en eenheid. De band heeft een groot en trouw fanbase, vooral in de reggaescene. Ze hebben veel tournees gedaan, zowel in de Verenigde Staten als internationaal. In het algemeen kan worden gesteld dat SOJA een authentieke en krachtige stem heeft in de reggaescene. Ze zijn niet alleen succesvol vanwege hun muziek, maar ook vanwege hun betrokkenheid bij maatschappelijke kwesties en hun inzet voor positieve verandering.
Een van de bekendste nummers van SOJA is "Strength to Survive", de titeltrack van hun album uit 2012. Het nummer gaat over veerkracht en het overwinnen van uitdagingen in het leven. Andere populaire nummers zijn "You and Me", "Not Done Yet" en "Everything Changes", die allemaal een positieve boodschap en een aanstekelijke melodie hebben.