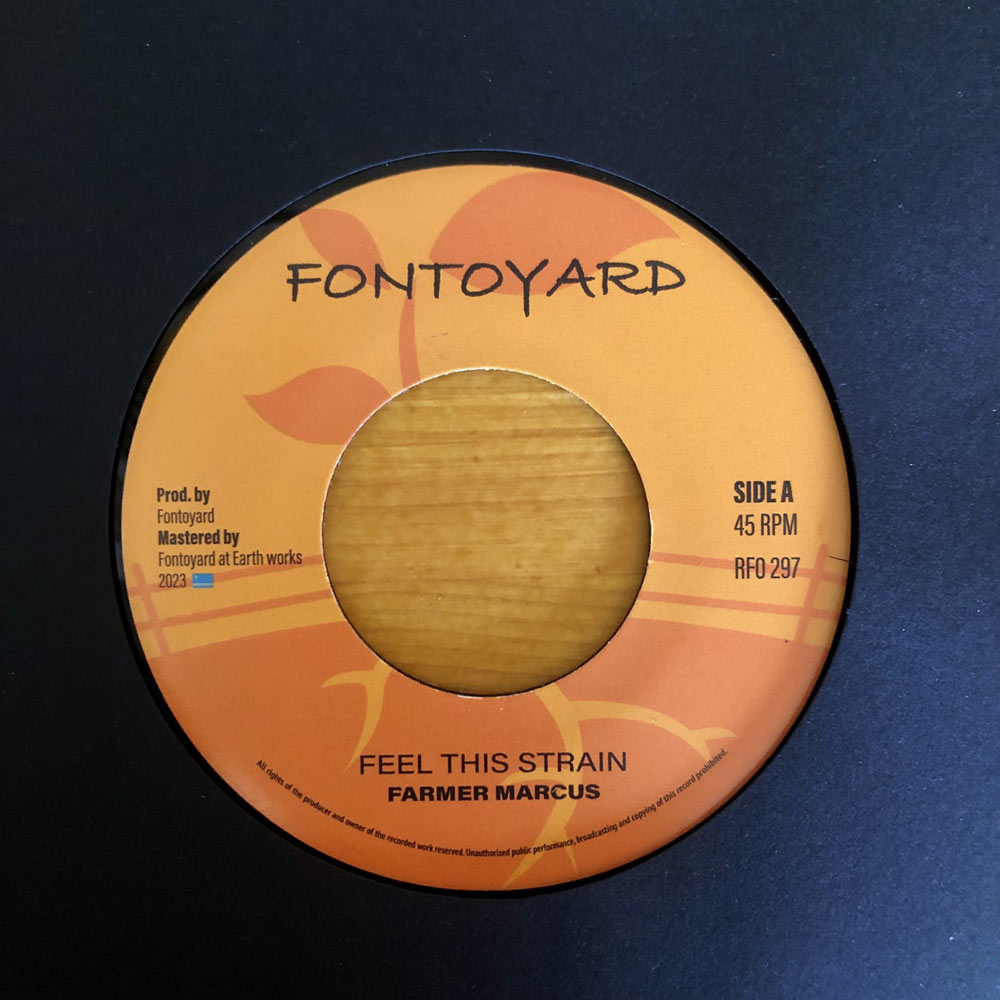 A "Fontoyard" production in collaboration with Farmer Marcus. This song belongs to the album "Farmer Marcus Inna yard diversity" It's a Meditative, cautious and jumpy style of a riddim. Carrying lyrics provided by the original Farmer man "Marcus" from the island of Aruba.
Farmer Marcus sings about a strain you have to feel. The healing of the nation.

This collaboration worked out very nicely!.
Blessed love!
credits
Farmer Marcus – Feel This Strain
released October 19, 2023
Vocals by: Farmer Marcus (M.Tromp)
Recorded in Aruba
Mixed by Fontoyard (T.Gibbs)
Mastered at: Earth Works Amsterdam (B.King)
Bandcamp: ▶︎ Feel This Strain | Farmer Marcus | Fontoyard