Song title: Junior X – Jah will deliver us
Release date: Sept 1st, 2020 on all digital platforms
Written by: Richard "Junior X" White
Produced by: Calvert Barclay (Small Axe Productions)
Artwork by: Rafal Konert
Distributed by: Rockers Artist Agency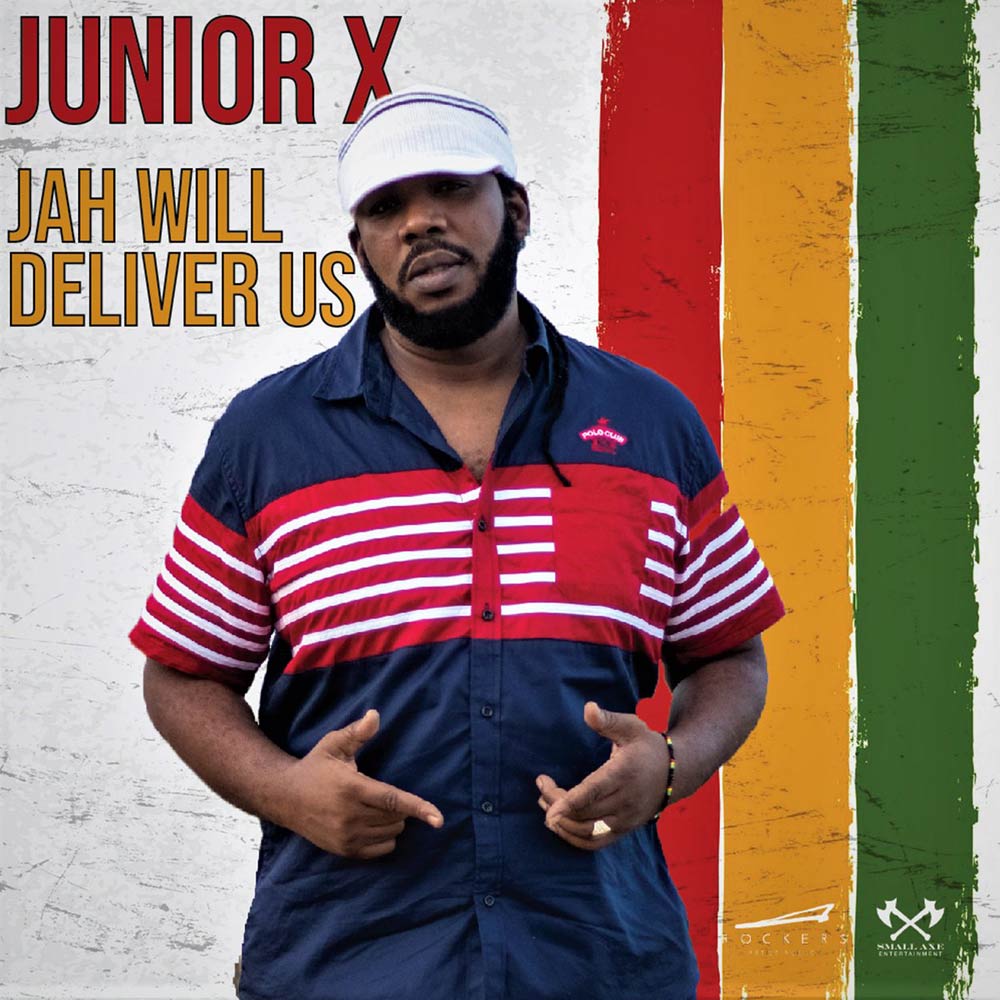 Junior X Bio
The Prince Of the Battle Field is a talented rastafarian chanter whose inspiration comes from the most high. Armed with the music he is on a mission to eliminate negativity. Talented, inspirational, superb and unique are just the least of words to describe Junior X. He was born in the Winward Road area of Rockfort. This is in East-Kingston. He grew up there with his mother Marjorie Major. He attended the Home Basic School and the Elletson Primary School before completing his secondary education at Gaynstead High School. His love for music is innate and was fostered by his involvement in the school choir while he was in primary school
While in high school Junior X formed a group called The Brimstone Crew. Alongside several other youths from his community. Together they spent a lot of time penning lyrics and performing in the community. Eventually Junior X was left all alone to pursue his musical ambitions. The group broke up because several of its members migrated from the community.
Early 1990s
In the early 1990s his friend Daddy Screw took him to top flight producer Dave Kelly's studio. He auditioned for Dave Kelly who was very impressed with his writing skills. Still he hought he was not ready to start recording at the time. Dave Kelly advised him to work on his vocal skills. As faith would have it a few years later he linked up with Dennis Wright. He was the manager of Chaka Demus & Pliers. While working with Dennis Wright he co-wrote several songs with the hit making duo.

Junior X also recorded an unreleased album for Dennis Wright. In 2002 it seemed as if Junior X had finally gotten the break he dreamed of. He began working with Herbs House Entertainment. He recorded an album for this company which is still unreleased. However the company released several singles from the album. All of them became big hits in Jamaica when released in 2005. These singles are Plead My Cause, Freedom, Seek Your Goal.
New management
The following year Junior X stopped working with Herbs House Entertainment because of irreconcilable differences. However this did not stop his career from flourishing. As a result of his popularity there was a demand for him to perform over seas. Even in countries such as Japan, the US and the Bahamas. He also continued to record for several other labels and performed on major events locally such as champions in action, Rebel Salute and Bob Marley Birthday Celebrations. Junior X is now looking forward to an even bigger and brighter career under the guidance of his new management company.